Finer Choices for the Perfect Doors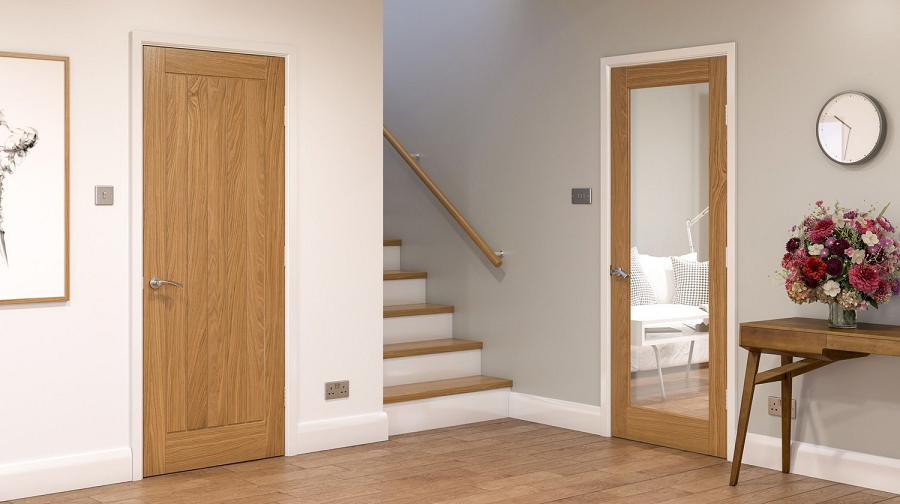 The interior of an apartment or house is a holistic object in which every detail must correspond to the idea and appearance of the whole. Therefore, interior doors in the interior are a very important part, as a rule, no less noticeable than furniture and walls. The need for the selection of doors arises in the case of a major repair, reconstruction or construction of a new building.
The selection of doors in accordance with the interior means their correspondence in color and texture to other details of the situation – wall decoration, or the image of furniture. Moreover, compliance does not mean complete coincidence of color and texture of the door leaf and other interior elements. When it comes to the doors for sale then it is for sure that you will be having the best deals now.
How to choose an interior door in accordance with the style of the interior?
The color of the door may be the same, contrasting or complementary. For example, in a room with dark floors and dark furniture, light doors can play the role of an accent, emphasizing design features, enhancing the impression of a design style, avoiding the monotony and total dominance of one color or group of tones.
When choosing interior doors, it should be remembered that, as a rule, there will be several of them and they will stand in different rooms (with possibly different finishes), and the doors themselves should be the same, visually linking the room into a single whole. Therefore, you need to choose the door with an orientation primarily on the decoration style of the whole house (or apartment), and only then take into account the interior of a particular room.
It is easiest when all rooms have the same design style, or at least the same floor covering. In this case, you can focus on the color and pattern of the floor and pick up doors of the same color or differing in several tones (it is best to lighten). If the floor in different rooms is different, then the same door design must be supported by adding other elements of the same color to the interior: it can be furniture or decorative design elements.
If you rely on furniture when choosing a door design, then if you place dark furniture, select the door a few tones lighter. If the situation is too gloomy – you can choose the door with glass: this will make the interior more light and voluminous.
Interior doors in the interior of an apartment (or house) can be selected in accordance with the decoration of the walls. At the same time, it is advisable not to use doors of exactly the same color – it is better to choose a slightly lighter (or dark) complementary shade, or even contrast.