Cooker Hobs should be In Your Kitchen as the Most Basic Appliance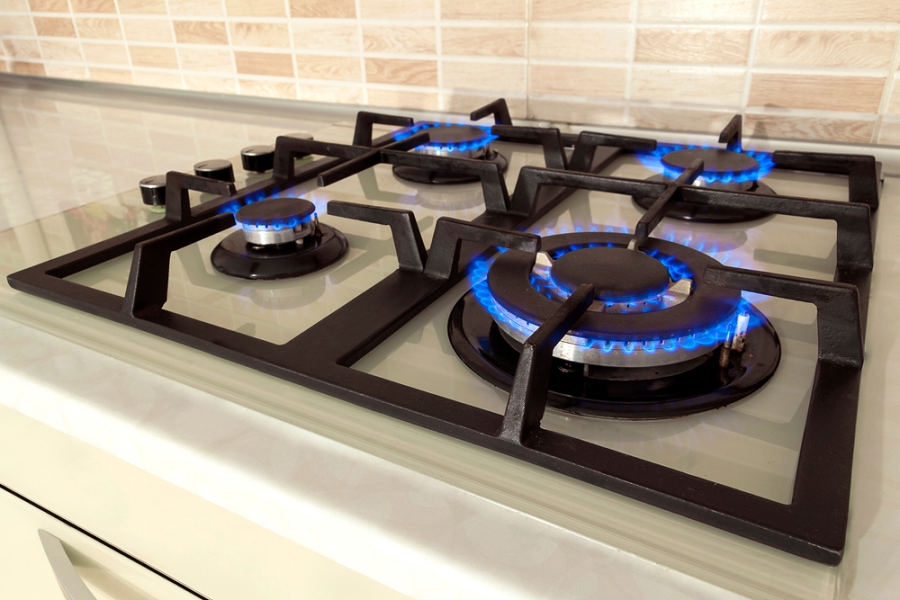 Whether it is a gas stove or cooktop, without cooker hobs the kitchen is incomplete inoperative. This hob is the most important aspect and the basic appliance of the kitchen. While buying it, the hob should be chosen judiciously to make cooking seamless and comfortable. Safety and convenience are the two features which should be perfectly harmonized in hob, to make it a befitting appliance in the kitchen. There are many elegant and advanced gas/electric hobs available in the market, of varied sizes and specifications to complement existing coking patterns.
Some factors should be considered while buying the most suitable hob for your kitchen.
Regulating heat
Regulating the intensity of heat is very important while cooking. Without this feature, the most proficient cook seems helpless. To make a perfect sauté, you need to simmer the flame; controlling the intensity of heat is very imperative; otherwise, dishes can be burned or overcooked. In gas stove hob, substantial heat is radiated in the surrounding, while heating the pan. In induction hob, the electromagnetic field activates the atoms of the pan, which immediately flares up the cookware. Many cooks prefer electric hob as it gives more control on the flame, while the induction hub is perfect for instant cooking.
Built-in hob
Modern kitchens are furnished with up to date, stylish appliances, which are also super-efficient. Built-in hobs are becoming popular and desirable among homeowners. The elegant trendy glass hob adds a dash of sophistication in the kitchen but is durable, easy to clean, and a thing to possess. But these hobs come with a single ring of fire, restraining the intensity of the flame, making the cooking process lengthy. But concentrated flame and more heat is required if you like deep-fried food. A double ring flame burner facilitates faster and efficient cooking. To evade these disadvantages now, built-in hobs are equipped with double ring fire.
Compatible
Most homeowners use gas hobs, which are compatible with every type of cookware. For induction and electric hobs cooking vessels with a flat bottom is required for ample surface contact for faster efficient cooking. If you want to upgrade your cooking system to induction, you need to replace your existing cookware. The cookware must be made of magnetic ferrous metal like stainless steel, cast iron, and enameled steel, so the atoms get activated by the electromagnetic field. If you are looking for energy-efficient and fast cooking induction hob is the answer.
Care and maintenance
Like any other appliances, hobs need regular preservation for optimal performance and efficiency. Electric or induction hobs are easy to clean because of the smooth surface. Gas hobs are difficult to clean, due to proliferation and hard corners where spilled food gets struck. Sprinkle the hobs with vinegar, leave it for ten minutes and wipe with a clean cloth. Occasionally remove the burner, rinse it with lukewarm water and gentle detergent to remove the dirt. Then apply a thick paste of baking soda on the hobs, leave it for 20 minutes. Wash it thoroughly in water with a soft brush. Clean the stove with a dry cloth after a damp wipe to prevent streaking and preserve luster.