Create an Efficient Office Breakout Space with Spirited Designing Ideas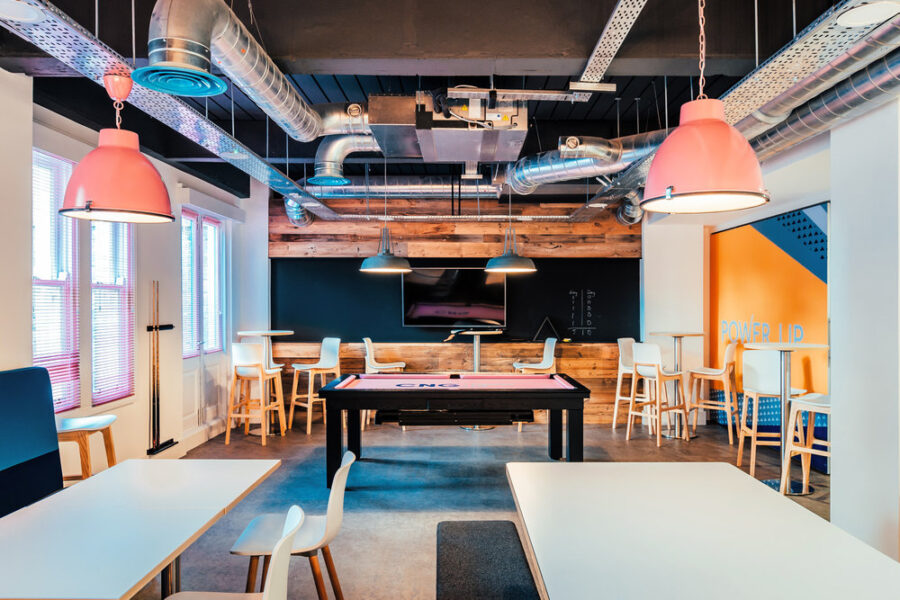 It does not matter what the role of an employee is in the company, at some point of the day, everyone needs to take a break. As we proceed ahead in time, we are noticing some exceptionally creative and novel architecture and designing ideas springing up. 
When you need to come up with ideas regarding creating breakout spaces you need to pay a lot of attention to the requirements and choices of millennials today. Back in the day, it was just about chairs and tables for sipping tea or coffee or a little chit-chat. But now there are so many multifunctional features and innovative furniture being added to this space along with collaborative booths, and so much more. Companies today are trying their best to create fresh office and breakout space that suits the taste and likings of young professionals. Let us get to know about a few brewing ideas that will work wonderfully for almost every kind of workplace. 
Tons of texture and colors
Human beings get attracted to anything bright and vibrant. In particular, brimming bright colors will draw and liven the mood of anyone in the office. Hence it must be a part of workspaces. As per the theory of color psychology, the red shades help to enhance energy, orange helps to bloom friendship, yellow helps in nurturing buoyancy and innovativeness. 
Every company will want to add colors in their workspace as per their theme and values. But also ensure that you do not add in too many of colors as a lot of colors might clash. This is why sticking to the identity of your brand works best for office space. Try to stick to the core company colors that represent your brand. You could additionally add complementary shades which will help to complete the look and design. 
Furniture should be comfortable
The breakout space is considered to be a place where the furniture should be comfortable and would be good if it is different than the seating section of the office space. This will not only be setting a clear differentiation between the two spaces but would provide the employees with a 'house-like feel'. This is a space to unwind and retreat. Hence one must feel it too.