Furniture to Consider for a Small Bedroom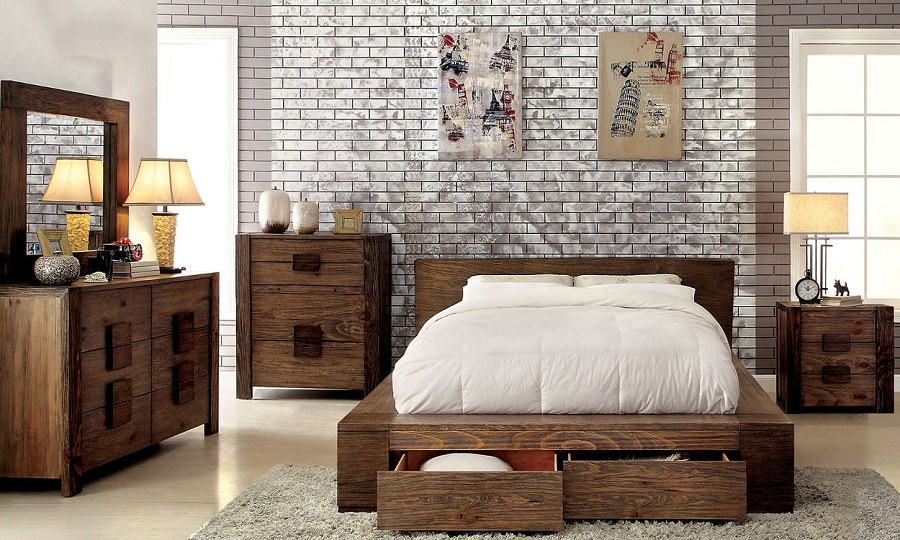 Deciding furniture in your space is one of the most exciting things for when you are building a home. Each furniture piece should speak about your personality and make your home a more comfortable space, both aesthetically and functionally. However, when you have to build or design a small bedroom, your options are narrow. Don't let that limit you from exploring ideas and get the best kind of furniture. Here's exactly what you should choose to be happy with your furniture and bedroom space.
Bed with storage space
For a small area, beds with storage space are a blessing. Imagine where you would stack up all of the extra blankets, sheets, and stuff you wouldn't use, if not for the storage space below your bed. Many believe it destroys how good a room can look, but it makes absolutely no difference to the appearance of a room. Some of the beds have a good organized storage space, that you can store your clothes in like a wardrobe.
Desk with drawers
If you have been thinking of having a desk in your room but aren't sure if it is the worth space, we would recommend you to give it a green signal. When you get a desk, get one with multiple drawers, and it will make up for the space that it takes up. You can store so much in the drawers of your desk that your room would look spacious and uncluttered. On top of that, you wouldn't need other cabinets to store the things.
Get a bedside table
Many people scratch off the idea of getting a bedside table for a tiny room, thinking that's wasteful expenditure. Little do they know their bedside table would be a lot more than a lamp stand. To be honest, you don't even need a lamp to sit on top of that fancy bedside table. Bedside tables can be used to keep things, like wallet, keys, medicines, alarm clock, or whatever you would want to reach for every morning. That being said, bedside tables are a good idea for small bedrooms.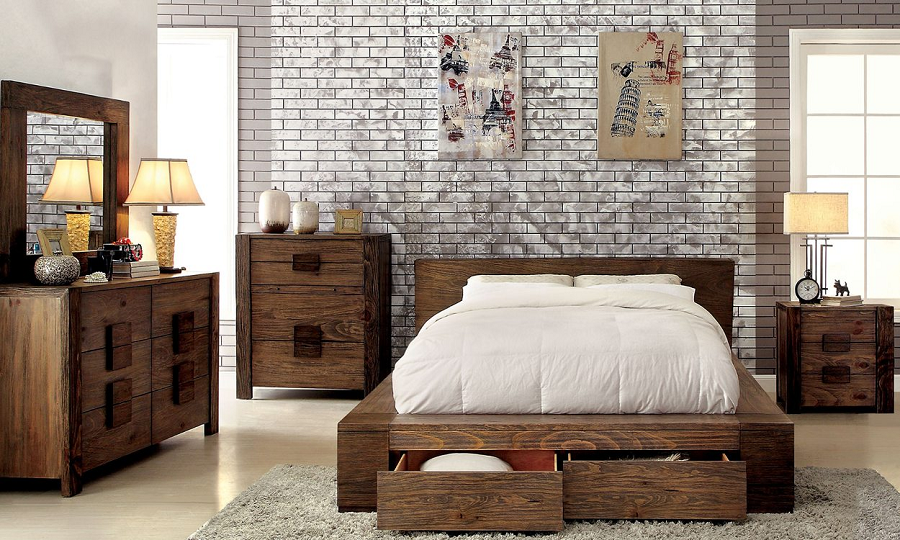 Mirror with cabinets
Looking for some space for all your lipsticks, skincare products, and other things? If yes, one of the best spaces where you can reach for them just when you need them is a mirror with a cabinet. You can get a mirror with a little narrow cabinet. These mirrors just pop out a bit off the wall, giving you enough space to store little bottles and other products.
Slide in chair
Chairs take up a lot of moving space within a room when you are not sitting on it and they make a room look super cluttered. Nowadays, when you hit Ikea, or any other furniture store, you would easily be able to spot desks with the chair sliding in and fitting perfectly, taking no space in the room when not in use.
So, these are some ways by which you can make your bedroom look uncluttered with the best of furniture. Looking for more? Learn more about bedroom décor here!