Everything You Should Know About Hardwood Timber Flooring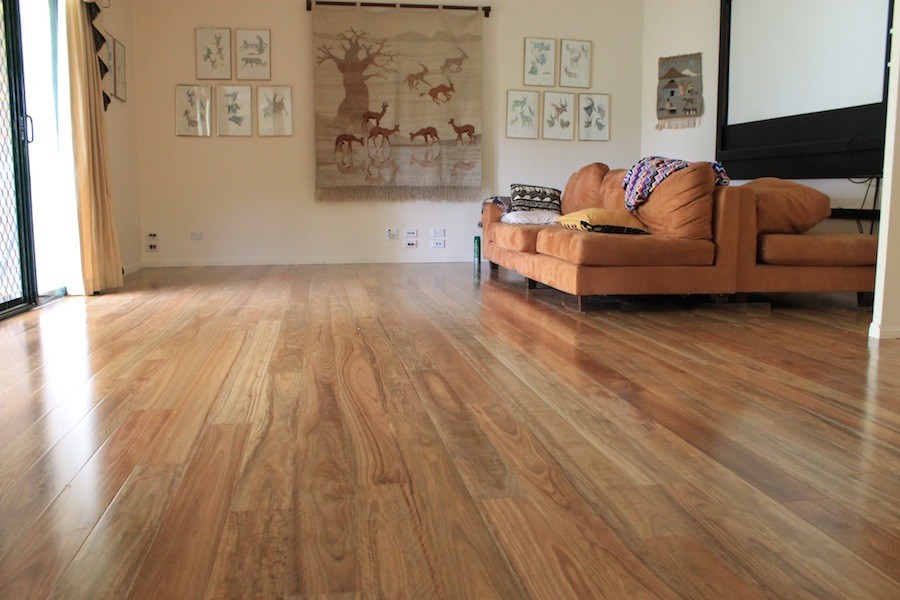 When it comes to hardwood timber flooring, you should have in mind that they were used for years and they are still popular among household owners nowadays. During the past times, these floors were highly accessible and simpler to install than stone floors.
However, times have changed, and today, people consider hardwood floors as a luxury that only a few people can afford due to the high price tag. You can choose two types of timber: hardwood and softwood.
Softwood comes from fast-growing trees such as cedar, fir, and pine, and they feature a lighter perspective as well as coarse grains.
Since these trees tend to grow faster than others do, they are simple to harvest and produce, which means that they come with cheaper price tag than hardwoods.
You can find prefinished solid timber flooring here so that you can equip your home with the perfection that will increase its overall value.
On the other hand, hardwood timber comes from trees that require much more time to grow in the appropriate size, which is suitable for harvesting and producing.
Since the growth rate is much slower than softwood, you will get more beautiful and finer grain pattern and it is much bulkier solution than softwood in general. That is the main reason why these floors tend to cost plenty of money so that you can install them in your household.
Reasons to Get Hardwood Floors
Even though they come with a high price tag, we can consider numerous reasons why you should have hardwood floorings in your home. The main reason why people like them is due to their aesthetical appeal that will increase the value of your home.
At the same time, they feature random pattern of the grain, which makes them beautiful, and you can find them in various shades of browns and reds that will make them fit to any type of décor that you wish to implement.
Another important reason why you should consider these floorings is their durability.
When compared with vinyl tiles and carpets that tend to get worn, wood will be more beautiful as time goes by, and even when you damage them, they will appear like new if you maintain them properly.
If you wish to learn more on hardwood, we recommend you to check here.
Have in mind that wood floorboards feature low maintenance as well as resistance to stains, but you have to pay a small fortune to get them. We decided to present you reasons why you should own hardwood floors in the first place:
1. Aesthetical Appeal and Value
Even though we have mentioned above that hardwood floors are simply beautiful, the first step when it comes to choosing the right flooring material should be based on visual and aesthetical appeal and value.
When we compare timber flooring with other options, you will notice that it will always appear better and it is more durable, which means that you can use it for years after purchase.
It does not matter what type of décor you have in your rooms, because wood can match with everything and will always present the sense of warmth and luxury.
Apart from that, you will be able to choose the exact type of wood you wish to choose for floors, which means that it is will be easy to combine it with household décor.
2. Low Maintenance
You have to remember that solid timber flooring requires maintenance from time to time. Therefore, you will need to apply wax and to keep it dry so that you can maintain its beauty for years.
Even though it is low maintenance when compared with other flooring types, wood features a specific amount of resilience that you should remember.
Since you will not notice stains as with other flooring options, you will be able to spill anything and wipe it and you will not notice a difference.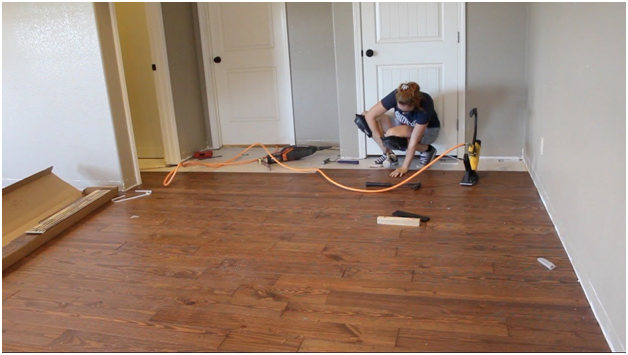 3. Simple To Install
When we compare it with tiles or stones, it is much easier to install timber floor and that is a fact you have to keep in your mind before you decide the best material possible. As soon as you install floorboards, you will be able to place furniture as soon as possible.
On the other hand, when you are installing stone flooring or tiles, you have to comprehensively clean the floor from cement, dust and other things that may affect it. Therefore, you will need an entire day to handle everything, which is not the case with timber flooring.
Check this link: https://www.wikihow.com/Install-Hard-Wood-Flooring and you will learn how to install hardwood flooring with ease.
4. Eco-Friendly
Have in mind that timber floor will not hurt the environment as other materials, even though it uses wood as something that is important for nature around us.
Since most manufacturers tend to recycle timber, it means that trees are exclusively grown for these particular reasons and that will not cause a negative impact on the overall environment.
That is the main reason why you should consider this particular type of flooring.