How About Some Trendy Garden Furniture – Made from Pallets?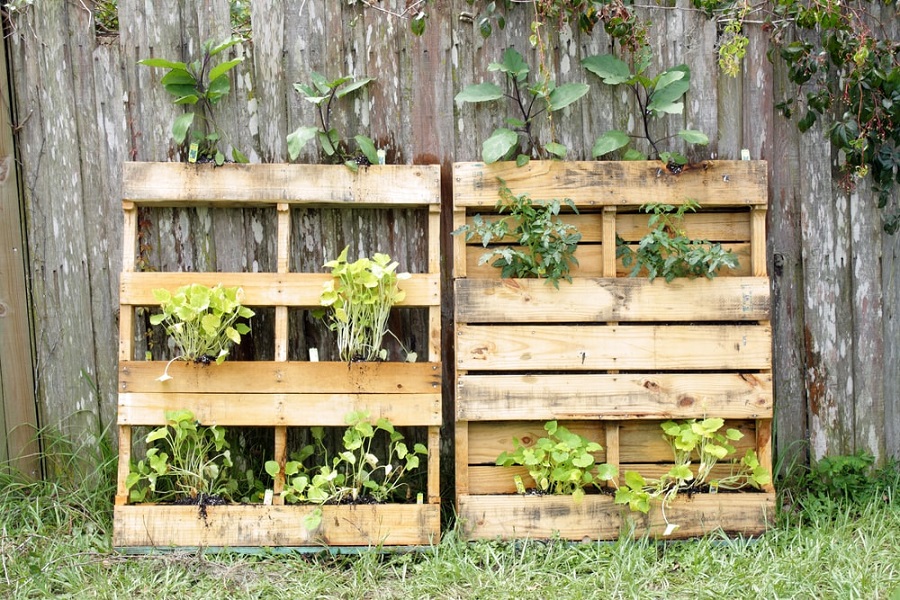 Now we all know that pallets are designed to store products on in warehouses and that pallet racks are the storage solutions used to house the pallets within the warehouse, right? Well, if you didn't know, you do now.
Anyhow, what you may not be aware of is that pallets can also be used for a variety of other purposes, one of which is as a basis for some truly fabulous garden furniture. Yes, you heard right. So to learn how to create your very own quirky furniture using a few old pallets, read on and we will reveal all.
Use Your Creativity
If you are good with your hands, or even if you are simply good at following instructions, you will be pretty much amazed at what you can create with some old pallets. Speedrack West, a company specializing in warehouse pallet racking, has seen some of the most remarkable pieces of furniture created from old pallets. Now you can get your creative juices flowing and make your own garden bench. All you need is some old pallets and a few DIY tools to get started.
Step 1
The first thing to do is choose the color that you want your garden furniture to be. The good news is that most pallets are already pre-treated and kiln-dried, so no preparation or priming will be necessary before painting. This is where you can get really creative in terms of color. A nice pastel color is a good option, but maybe you'd prefer bold bright colors to brighten up the backyard a little. The paint can be applied with a brush or with a roller depending on your preference.
Step 2
Next, you need to get the base of the furniture secured. This can be done by using a power drill to screw a number of pallets together until you have the desired height.
Step 3
The back of the bench is the next item on the agenda. For this, you will need to secure a pallet in a vertical position to the back of the base you have already created. Use your power drill again to ensure it is secured properly in place. Once that is done, you will have created your own pallet chair. Easy, right?
The Pallet Furniture World is Your Oyster
Upon making that first chair, you can really go to work. You are only limited by your own imagination. Continuing with the above instructions, you could create a large corner-style seating area by securing a number of pallet chairs together. Creating a table is as easy as securing painted pallets together and forgoing the last step of adding the back pallet. Some people will get even more inventive and create a bar made out of pallets from which they can serve a cold beer to friends and family during barbeque season.
Once you have finished creating the pallet furniture, it is time to dress it up with cushions and other decorative items. Due to the popularity of pallet furniture, many hardware stores are now stocking pallet cushions that are perfectly crafted to fit the size of a pallet. This means you don't even have to make your own cushions.
With so much scope for creativity and individuality when it comes to colors and styles, you can create an amazing haven in your back yard. Consider hanging some string lighting for an ambient effect and add some potted plants and flowers here and there for even more color. Once you have created the furniture of your dreams, you will never want to leave your back yard.