How to Furnish Your Unique Maltease Townhouse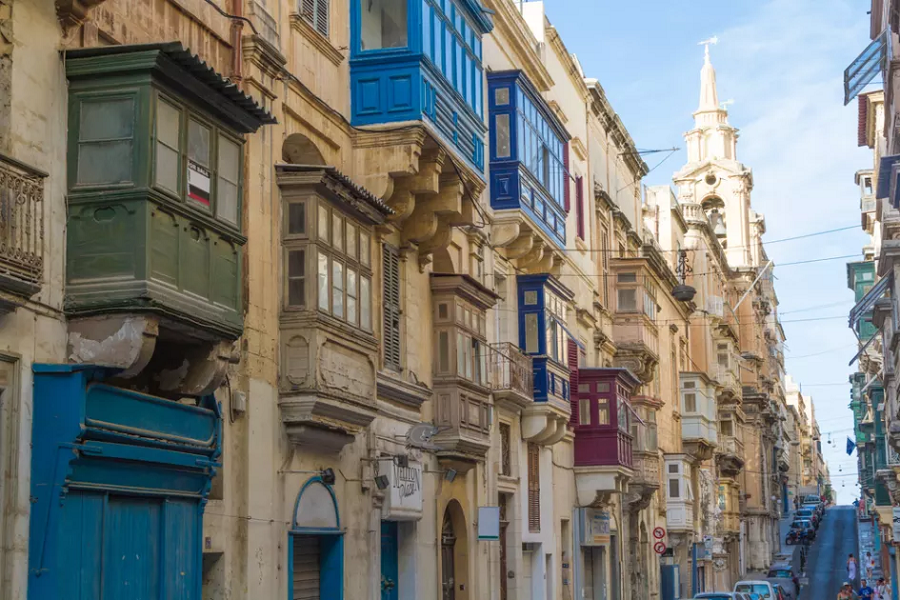 Is there anyone who hasn't heard about the beauty of the traditional Maltease architecture? You can't take your eyes off the fantastic architectural features those homes have. The charming townhouses are a dream home for many. However, usually new buyers find it difficult to furnish their new property in Malta. Here are some tips to help you make your house feel like a dream home.
Accept the imperfections
When it comes to symmetry and clean lines, Maltease properties can be a nightmare for those who are looking for perfection. The uneven walls should not be considered as a drawback of these lovely houses. This is where you can use some out-of-the-box thinking and turn these quirks into unique pieces of art. It doesn't require any designer skills or else. All you need is your imagination.
Instead of trying to hide the strangely shaped corner, put it under the lights. Emphasising on the original features of your Maltease home is a great strategy. Those little imperfections are what make your home special. That is why you should work with rather than against them to make the space outstanding.
Custom furniture
Above mentioned quirks can cause a real trouble when looking for furniture that fits. Wavy walls can make it difficult to hang items, too. Moreover, due to the tight corners many unused space may remain. So what is the solution to these numerous problems? It is simple – self-made or custom furniture.
Although this option may cost more than the standard, factory-made items, it could completely transform a space. These custom made shelves and other kind of furniture would definitely add a value to your property. In addition, every next owner will thank you for making all the available space usable.
Making the furniture yourself could be a challenge. That is why you should leave the work to professionalists. A carpenter or a metal worker could find out what exactly fits a place and how to make the item. Do not hesitate to share ideas with them, after all it is your home.
The Interior
Most townhouses in Malta have at least one of the following characteristics – limestone walls, tiled floors or big windows. Playing with these elements can help your place stand out.
The floor is also an important part of the property, especially for the living and bedrooms. Laminate or parquet is a good option to add some style to the rooms.
If you want to change the limestone wall a good solution is to plaster one or more. This is the easiest way to level uneven surfaces. Another alternative is the gypsum wall. It is usually used to hide messy electricity wires without having to cut into the stone wall.
Let's not forget the lighting. If your townhouse is in a built-up area, the big Maltease windows will not be enough to light your place. That is why skylights should be considered for more natural light.
The all time dilemma
It is always difficult to choose what type of home do you enjoy the most. One might prefer a modern real estate with high standard finishes and other just a well-maintained traditional house, full of original features. But what is the better choice?
The truth is that for your dream Maltease townhouse should be a mixture between the modern conveniences and the charm of the traditional home.
Modern materials and natural ones, such as a limestone wall and tiled floors, can be an attractive contrast in your home. Just be creative!
Maltease townhouses are desirable properties in Malta. Understanding the beauty and the potential of this type of real estate is very important when buying one. And the decoration is what makes it feels like your dream home.