Make Your New House a Home with These 3 Tips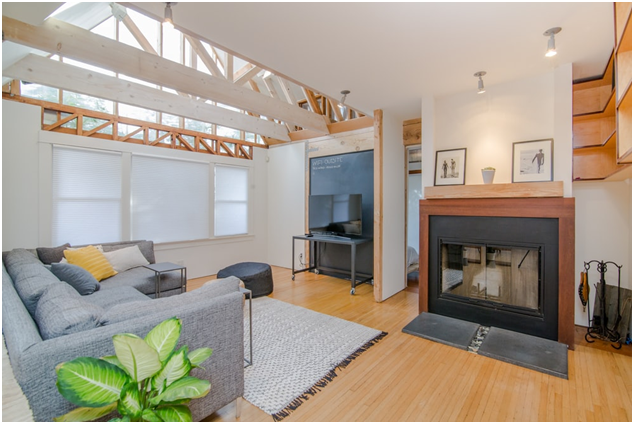 You just moved into a new house, and it's missing that home feeling. You're in a new state and a completely different area from your last home. You might be feeling out of place but content about the new house you just moved to. There are several things you can do to make your new house feel like a home.
1. Fill Your Home with What You Love
Your home should showcase your interests. If you and your family enjoy reading books, then you can incorporate bookshelves and a designated reading area in your living room. Or maybe you love sports and want to add sports memorabilia to each room of your home.
You should take your time choosing where to hang up your artwork. Unpack each piece and lean up against the wall, sideboard, or nightstand. Since artwork and photographs are something you have accumulated over the years and remind you of special moments in your life, these treasured pieces need the perfect spot in your new home.
If you want to make your new house feel like home, you can recreate familiar sights and sounds. Bring out your favorites like throw blankets and pillows. Drape the blanket over the back of your couch, and add the pillows.
You can fill your home with inviting smells. Maybe burn some incense or scented candles to bring in aromas that make you feel comfortable and at home.
2. Change Your Mailing Address
Before moving to your new home, you will need to make sure you contact the post office for a change of mailing address request. You can stop at the College Park MI post office and pick up a change of address request form. Or you can go online to the USPS website and fill out the form.
After you request a change of address, you will also want to make sure you contact your bank, credit card companies, or any service that delivers to your house and give them your new mailing address. You should also give your new address to friends and families so they can send you letters, invitations to events and house warming gifts.
3. Let it Happen Naturally
Letting your new house feel like a home naturally can be difficult but you don't want to rush anything. Doing this can be crucial for people who may have a hard time letting go of their old home's style and feel.
Every place that you go to has its own feel to it. Whether it is an office building, a store, or someone else's house, each one feels different and is what sets it apart from the others.
What you need to do is let your new place tell you what works and what doesn't work. Some of the things that you can do are seeing what styles of furniture mesh well with your home's layout. You might want to slowly change the wall colors in each room of your new home as you develop the style for each space.
Final Thought
There are many things that you can do to give your new place feel like home. These three tips are just some of the many ways you can feel settled in your new place.