Maximizing Your Budget On Your Roof Replacement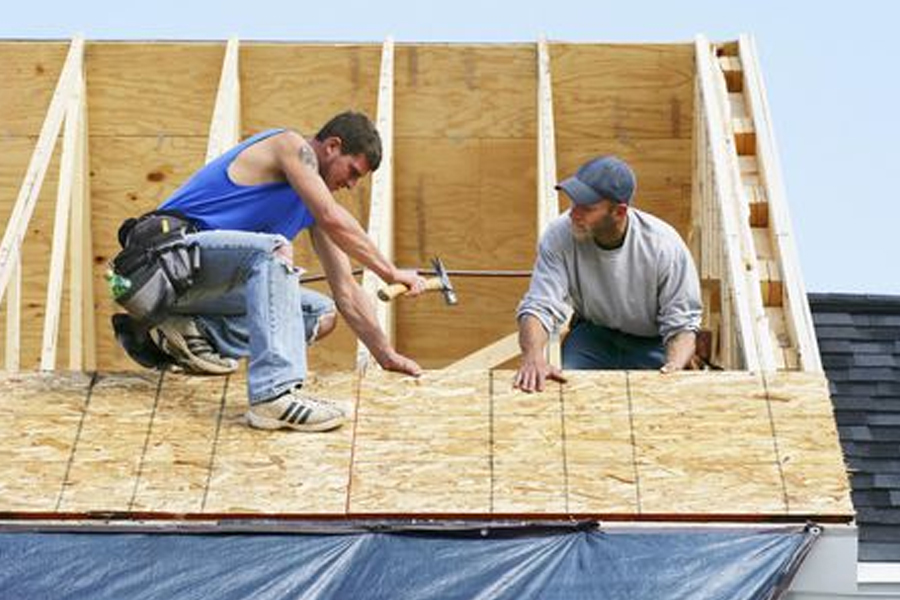 The roof of your house is something that you never realize is important until something goes wrong with it. Making sure that your roof is staying properly protective and in shape will ensure that your house is ready for whatever is thrown at it. Taking some time to do your research before jumping into getting a roof replacement will better prepare you for what to expect when taking on the replacement.
Making sure that you are getting your moneys worth when replacing your roof will make you feel like you are getting the best value possible when looking to get your roof taken care of.
Let's take a look at what you need to know and prepare for when looking to maximize your budget when getting your roof replaced.
Setting aside your budget
The first thing you will want to do when looking to get your roof replaced or repaired is to get your budget in order. The budget you have for getting your roof replaced will determine what you can expect to get out of a roofing job and if you are ready for the job. Setting aside a budget for something that seems as simple as a roofing job may not seem like a big deal, but you will regret it if you fail to set a budget before taking action.
If you have previously had roof work done on your property, then you will already have a rough estimate of how much it will cost you to have your roof replaced again. This number should act as a baseline and not a maximum number as things can come up in an instant that will dramatically affect how much to roofing could cost. Knowing what you can afford to set aside at any given time to put towards your roofing budget will better prepare you to pay what is necessary to get your roof taken care of.
Knowing when to get a replacement
Now that you have a budget set aside for getting your roof replaced, you will want to make sure you know when and if your roof needs replacing. With the whole process being expensive and time-consuming, you want to avoid getting a roof replaced if it is still going to hold up for longer. For the most accurate understanding of what your roof should have done to it, you will want to look to the experts for their honest opinion.
Unless you literally see your roof falling apart or leaking, you may have little to no idea that it is time to get your roof replaced. A professional will give your roof a thorough inspection and determine what the best course of action is to ensure it is doing its job. An expert can help guide your decisions and outline a plan for what you should prepare to get done in the future. Getting a professional opinion on the condition of your roof can save you time and money that would have been otherwise spent on getting a replacement or repair that was unnecessary.
Costs to consider
As with any home renovation, there are more than just one set of costs that you have to be ready to pay. Knowing what you will have to pay for will allow you to have a more accurate budget set aside to help fund your new roof installation.
Whether you are looking to get some new shingles on your garage or have a very large space to get covered, the physical dimensions of your roof will have an affect on costs. The larger the roof is, the more it will cost to get it taken care of. It can be additionally difficult to deal with a roof that is both large and full of strange shapes and angles. Be ready to pay more money if you have a larger or difficult to work on the roof.
As we mentioned earlier, taking the time and money to get your roof inspected should be your first priority. A roof inspection is equivalent to getting an X-ray before going forward with any medical procedures. Even if the professional fins no issues, you know how long you will want to start saving for before needing to get roof work done. An inspection is a relatively minor cost when you consider what you could end up paying for a job you didn't need to have done.
The raw materials that it takes to cover your roof are a unique budgeting option because the cost can vary greatly depending on the material. You can get very cheap options that cost around $200 or invest in high-quality materials that can cost upward of $800 dollars per square foot like metal roofing. The cost of materials can be one of the larger costs you will need to consider, so determine how much it will cost to cover your whole roof and budget accordingly.
Most roof specialists will include the cost of material disposal in their costs, but you should still be prepared to pay for the inconvenience. Getting rid of old roof materials can be timely and expensive for roofing companies, so ask what their disposal rates are and set aside that amount.
Last but certainly not least, the cost of actually getting the roof installed is critical to a job well done. Labor costs can vary from company to company and usually equates to better craftsmanship and efficiency when you pat more. Look at past projects that companies have completed and see how many people they bring to projects to better understand what kind of price range you will want to budget for.
Conclusion
Budgeting for a roof replacement may seem like a fairly easy task, but there are many fees and considerations you need to make along the way. If you are proactive and smart with your budgeting, you can be aware of what your roof needs to stand up to whatever the weather may throw at it. Atlanta roofing contractor, Colony Roofers, can help with your decision for your roof replacement if you need assistance.