7 Reasons Why Wired Alarm Systems Are Better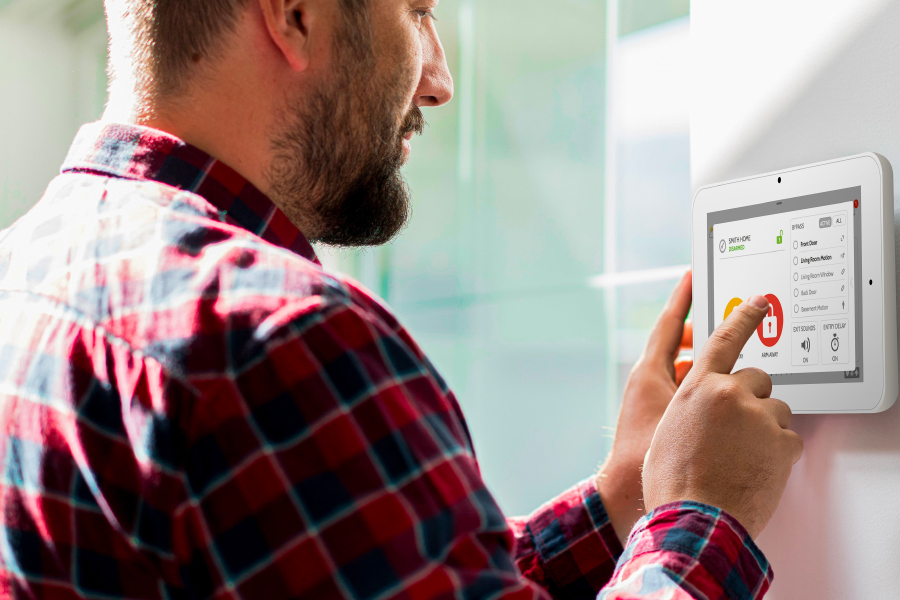 When it comes to securing your home or business, it's important to choose the best burglar alarm system to meet your specific needs. With so many options on the market, it can be challenging to know where to start.
At Vertex Security Systems, we understand the importance of choosing the best alarm systems for your home or business. That's why we offer Expert Commercial Wired & Wireless Alarm System Services in New York, NY to meet the unique needs of our clients. And if you're still unsure about what type of alarm system is right for you, check out our blog post, "5 Things to Consider When Choosing the Best Burglar Alarm System." in which we cover everything from cost and installation to security features and monitoring options, so you can make an informed decision.
If you're looking for a reliable, effective, and cost-efficient security solution, you may want to consider a wired alarm system. Here are seven reasons why wired alarm systems are better.
Benefits of Wired Alarm Systems
1. More Reliable
Wired alarm systems are more reliable than wireless systems because they don't rely on batteries or cellular signals to operate. They're connected directly to the power source and the telephone line, ensuring that they'll continue to work even during a power outage or other emergency.
2. Faster Response Time
Wired alarm systems are faster at transmitting signals to the monitoring center, which means that the response time to a triggered alarm is much faster. This can be especially important in the event of a break-in or other emergency situation.
3. More Secure
Wired alarm systems are more secure than wireless systems because the signals cannot be intercepted by potential intruders. This makes it much more difficult for an intruder to disable the alarm or manipulate the system.
4. Cost-Efficient
Wired alarm systems are more cost-efficient than wireless systems because they don't require batteries to be changed or cellular signals to be maintained. This can save you money in the long run, especially if you have a large property or multiple alarm systems.
5. Easy to Install
Wired alarm systems are relatively easy to install, especially when compared to wireless systems. They don't require any special tools or technical knowledge, making them a great choice for DIY enthusiasts.
6. Scalable
Wired alarm systems are scalable, meaning that you can easily add or remove components to meet your changing security needs. This makes them a versatile and flexible option for both residential and commercial properties.
7. Lower False Alarm Rates
Wired alarm systems have lower false alarm rates than wireless systems, as they are less susceptible to interference from other electronic devices or environmental factors. This means that you can trust your alarm to provide accurate, reliable protection when you need it most.
In conclusion, wired alarm systems offer a reliable, secure, and cost-efficient solution for protecting your home or business. With faster response times, easy installation, and lower false alarm rates, they are a great option for those looking for a high-quality security system. And with the ability to scale and customize your system to meet your specific needs, a wired alarm system is a versatile choice that will provide peace of mind for years to come.
Publisher's Details:
Vertex Security Systems
400 2nd Ave, New York, NY 10010