Unique Ideas for Grotto Swimming Pools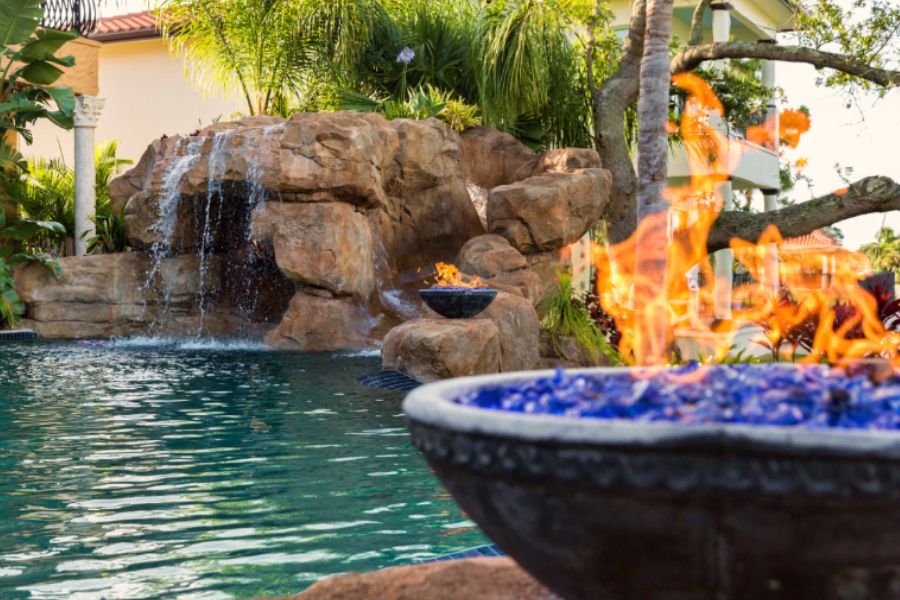 The cave-like design of a grotto pool gives it a rustic feel. The grotto pool is both functional and beautiful for swimming. However, not many people know how to obtain one.
This blog post will explain what a "grotto" swimming pool is and how to get one in Central Florida. We will also discuss their cost, as well as some creative ideas.
Pool Grotto (Loveseat Grotto)
A waterfall is the most common feature in a grotto, as it can make it more appealing and the perfect place for Instagram photos. Additionally, you can customize your waterfall according to your specific requirements.
Pool Grotto With Slide
A slide in your grotto is a great investment if you love fun, have children, or plan to host a lot of kids'/teens' parties over the next few years. You can create a waterfall that cascades over the cavernous space and add a slide above or to the side.
The Hot Tub Grotto
This type of grotto has a hot tub where you can have your waterfall rain down. This grotto offers more seating than the regular pool grotto, and it also has hot tub jets that can be used to massage you while you relax. Wiring your hot tub grotto with lights will add a little extra sparkle.
Grotto With Hidden Room
The purpose of a grotto is to provide a place where you can relax and hide. This design includes a private area past the waterfall, which can be designed and furnished as you wish.
Swim-up Bar Grotto
This design of a pool grotto is often found in luxurious properties or recreational spaces. The grotto can be accessed by swimming up to the bar, and it can also have entertainment systems. The price of this type of grotto is high.
https://floridapoolpatio.com/ is a second-generation company that comprises engineering professionals with a top-notch team. Our team has built a reputation for providing a positive experience and satisfied clientele with the latest technology. Our company will not settle merely building pools and patios; we want to positively impact the environment and benefit our clients from our knowledge. From construction to maintenance to outstanding customer service, we will never settle for less than the best.