Kitchen Makeover in Auckland on a Budget: Tips and Tricks for a Beautiful Space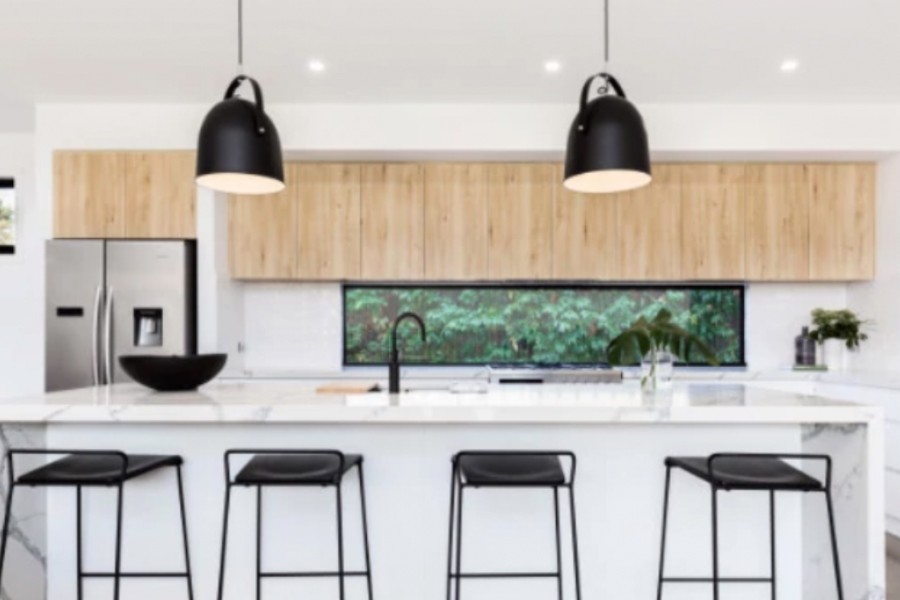 Your kitchen is the heart of your home. It's where you cook meals for your family and friends, and where you gather to share stories and create memories. But what do you do when your kitchen is outdated or just doesn't feel like your style anymore? A kitchen makeover in Auckland can transform your space and make it a joy to spend time in. Here are 8 tips and tricks for a makeover on a budget.
One of the easiest ways to give a room an update is by painting cabinets. You can change the entire vibe of your space with just one shade change! If you have wood cabinets, try painting them white or grey. Or go with a bold colour like red or blue to mix things up! If you have metal cabinets, give them a fresh coat of paint in neutral tones like white or grey to match other decor items in the room.
Replacing your cabinet hardware is one of the easiest ways to update your kitchen without investing much. If you have cabinets that are in good condition, consider refinishing them instead of replacing them completely. If they're in poor condition or you want something new and different, look for affordable options online or at home improvement stores.
Lighting can really make a difference in your kitchen, especially if you've been using the same type of lighting for years. Replacing chandeliers, pendants and other ceiling fixtures can give your kitchen a modern look without making scratches on your wallet or tearing out walls or ceilings.
Backsplashes are more than just decorative — they can help protect walls from spills and splatters, add color to an otherwise bland wall, and even help with cleaning. If you're looking for a low-cost renovation option, consider adding a backsplash tile. You can find large sheets of tiles at home improvement stores that will cover most walls in one sheet (about $10 per sheet).
If there's one thing that can really make or break a kitchen design, it's the appliances. If they're dated or don't match the rest of the decor, they can be an eyesore in a room that's supposed to be beautiful and functional. Even if you don't want to replace everything at once, it may be worth investing in new appliances that are more modern looking or match better with your decorating scheme than those currently in use.
Take the time to declutter and organize your kitchen cabinets and drawers so everything has its place. This is a great way to get started on your kitchen renovation without doing anything too drastic. If you're looking for more ideas on how to declutter after a makeover, check out our guide on getting rid of clutter for good!
Adding greenery to your kitchen can instantly brighten up the space. You can add plants on top of cabinets or on the window sill, depending on how much light there is in the room. If you don't have much natural light in your home, consider adding artificial lightings like string lights or pendant lights that mimic sunlight.
Change Your Curtains or Blinds
It's easy to overlook things like curtains or blinds when it comes time to refresh your kitchen with new decorating items, but they're often overlooked because they're so simple! Blinds or curtains can be changed quickly and easily without breaking the bank — just check out our guide on how to update them for more information!
Conclusion
A kitchen makeover in Auckland doesn't have to be expensive or time-consuming. With these 8 tips and tricks, you can transform your kitchen into a beautiful, functional space that you'll love spending time in. Remember to choose colours and materials that complement your style, and don't be afraid to get creative with your decor. Happy makeover!