Redesign your home using the correct curtains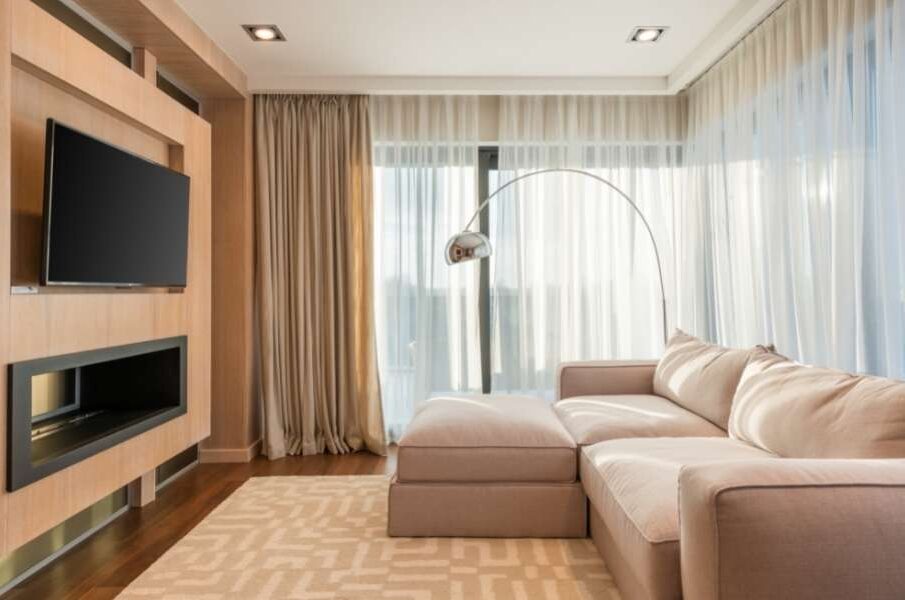 When we are looking to redesign our window treatment, curtains are the basic need for home. They are the better option to make the interior elegant, beautiful, attractive and eye-catching. This blog is about to let you know the techniques and tips which you should adopt for the selection of the best curtains to redesign your home.
Tips for choose the right curtains:
This is a really difficult task when we have a large variety of curtains, and we are asked to choose the right one for our home. We choose them according to our need and interest. 
There are many factors to consider for curtains and which goes best to our décor. Must keep these points mentioned below in mind before getting the curtains.
Color is the most important part of the look. When we opt for light-colored curtain windows like whites, off-whites, and beige, Smokey gray either in solids or light prints, this all depends upon the color of the room for a relaxed look. These colors create an illusion of more space that too in style. Be it a grant master bedroom suite or a double height living room, these spaces are all perfect for those classic deep dark drapes.
If you have a small room, you should keep in mind to go for sheer curtains. These curtains will allow light to enter and will also offer a breezy feel at the same time leaves a luxurious feel. 
While for the larger spaces it is preferable to go for curtains with drapes instead of sheer curtains, or curtains and blinds together. But while you are choosing curtains for your living room, you should make sure to opt for blackout fabric curtains. They have heavy lining and could entirely block light from entering the room.
you should go ahead with vertical textures and patterns, if you have small rooms that come along with ceilings. They are perfect as they add a specific and a particular height to the room. When opting the curtains with textures or patterns horizontally in larger space, it would help in shrinking down the height.
This is the most important thing about redesigning. You should choose the curtains in the same color or a slightly lighter shade than the walls or go with the same color to have uniformity in tiny rooms. Whereas if you want contrast designs and colors in both bold and mild form for your medium-sized to a large room, do not shy away as it all depends upon its size. 
Rod Length of the curtain:
Rod  ends just right over the windows; so they should be extended on both sides and should have the maximum width. This is helpful to make the window look larger as well as also allows more light to enter the room.
Redesigning your home is quite a difficult task but after reading this blog, I hope it will be just a piece of cake for you.