Seven Things To Consider Before Selling Your Home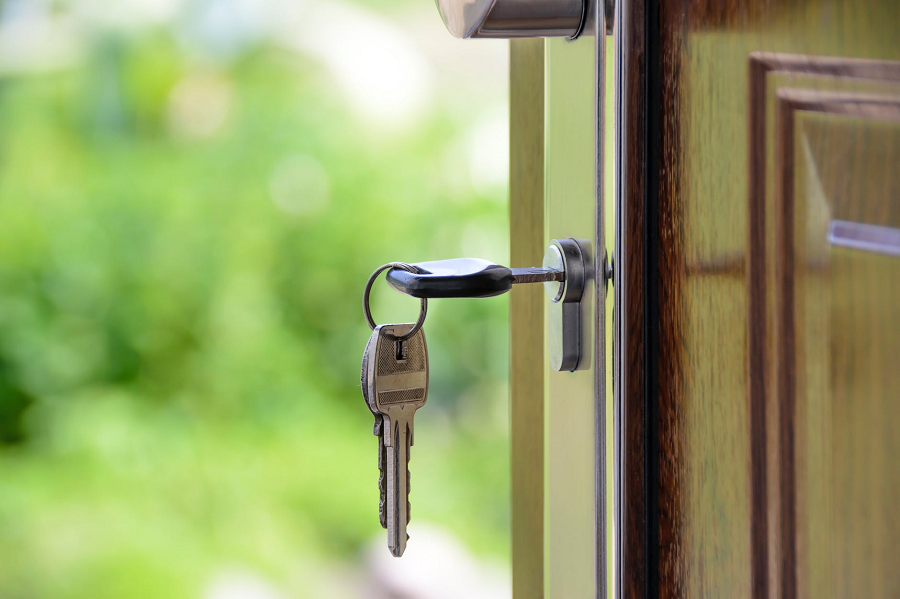 Relocating from your house, city, or even the entire country isn't a big deal anymore. People are doing it all the time for various reasons. Sometimes it's a change of profession or a place of work that drives the decision. On other occasions, they can be personal reasons like moving out of your parent's house or getting a new place to settle permanently. With that established, there are still several things that you need to plan if you are considering selling your property for this move.
Even though moving has become more relaxed, there are still many complex and daunting aspects of selling a house for a typical resident. It could be the complicated paperwork, finding the right buyer, or something as simple as choosing the best place to market your property.
You might expect to sell your beloved home for a significant amount, but it isn't always easy to find someone to make that a reality. To achieve that, you have to enthusiastically go public to ensure that everyone knows your house is up for sale. Then, make the sale and complete all the necessary paperwork; this step is the hardest one of the entire process. And then, you have to prepare for the relocation. With all this going on, no wonder it can become a tad bit trickier.
One last tip we didn't give might just be the easiest. Remember to double check if there are any trustworthy real estate investors in your area. If an investor wants to buy your home, he/she will make the process as smooth and quick as possible. Not to mention the fact that they prefer to buy homes as is. This could save you a lot of time and money in the long run.
Luckily though, you can find all sorts of ways to make your home sale easier. Here are seven things to consider before selling your home that might make the process easier for you:
1. Get in Touch with a Realtor
The first step on your list of options should be to get in touch with a reliable realtor. You may not know all the ins and outs of selling a home yourself, so first, educate yourself using a dependable how to sell your house fast guide. That way, you'll approach the Realtor as an informed seller. You can get in touch with them online, ask them to visit and inspect the property. Once that gets done, they can suggest a reasonable price for it, which won't be affected by any changing market conditions. And if you hook up with trusted and experienced professionals, you can expect to complete this process in a matter of days and have the money in hand. That means no more worrying about repairs, marketing, and listing your property for sale. You can do all that while sitting at home. Follow the link below to find about how these guys function to get an excellent offer for your house: https://www.homego.com/homes-we-buy/
2. Inspect the Condition of the Market
Like any business or industry, there are good and bad times that affect the market value and returns. Real estate is not dissimilar in that respect. Some seasons will bring better potential buyers who can offer substantial offer amounts for your house while others will not. Choosing to complete a sale at an optimal time can get you a better return, and might leave you with some extra savings as well.
Disregarding this variable can be costly. You will likely be frustrated with bad offers and finicky buyers. They will use every detail they can find to bring down the asking price of your house relentlessly. Such a scenario can corner you into accepting a sale that is disadvantageous to you. Avoid doing this, and wait for the scales to shift, so that you can get a reasonable amount for your property.
3. Keep an Eye on the Competition
Selling your property at a time when there's hefty competition in the real estate listings might not be a wise move. There could be sellers with similar specifications that are willing to complete a sale for a lower price. Asking for an amount higher than that is enough of a reason to drive them away from your offer. That would shrink the number of interested buyers, leaving you with the ones who will hammer your asking price down by making comparisons.
The only way to avoid it is by holding off on listing it if you are not in a desperate condition to get that money. Time your offer efficiently so that buyers surrender to your demand if they like the place.
4. Strategize your Sale
A sale is most dependent upon the marketing, reputation, and skills of the agent selling it. Moreover, an inadequate sales strategy that fails to pique the interest of buyers can be the reason for the delay in making the sale. Try to learn what strategy they are employing, don't hesitate to give your input, and observe how they are handling your property. Best agents and brokers go above and beyond to showcase the property in a fancy manner to maximize its exposure. Make sure that you have reliable professionals working for you to get the desired results in less time.
5. Consider Mandatory Repairs
People are more interested in properties where they can start living as soon as they buy. That means houses that need no repair work or minimal amount of repair work can get you more buyers. Try to achieve this by taking care of the more prominent repairs, like flooring and paint. Make home more secure can also work in your favor, as people are extra concerned about it.
Plumbing and electricity are typically the primary areas of focus. But, because they aren't on display, they might not affect the sale. Keep these details in mind while marketing your property to get a better idea of the worth of your house.
6. Sort all Documentation
You must have all the paperwork and documentation before you can go ahead with the sale. Get the help of a professional to verify all requirements to avoid any late surprises. Make sure that you physically record everything related to your property so that you can present it to the buyers at the time of the sale. That includes repair bills as well to show the last dated maintenance. Buyers are often keen on getting this stuff and prefer it over word of mouth.
7. Estimate your Selling Cost
Selling a property might essentially be helping you make money. Still, you should realize that every such attempt costs something as well. While planning for a sale, you can expect to have marketing expenses, Realtor's fees, and cost of necessary repairs. All these can put a dent in your finances if the sale doesn't complete, or you have to settle for a lower offer. Try to estimate all these and plan on listing your property accordingly to avoid a loss.
Conclusion
These are the seven essential things to consider before selling your home. Try to keep them in mind while planning to sell. Invest your time and energy into this process to get the best results out of it. And remember, overselling is as bad an option as underselling, and you will have to bear a loss in either case. So, start with a reasonable asking price, and enlist all the help you can find to deal with it efficiently.