Summer Is Coming – Is Your Air Conditioner Ready to Do Its Job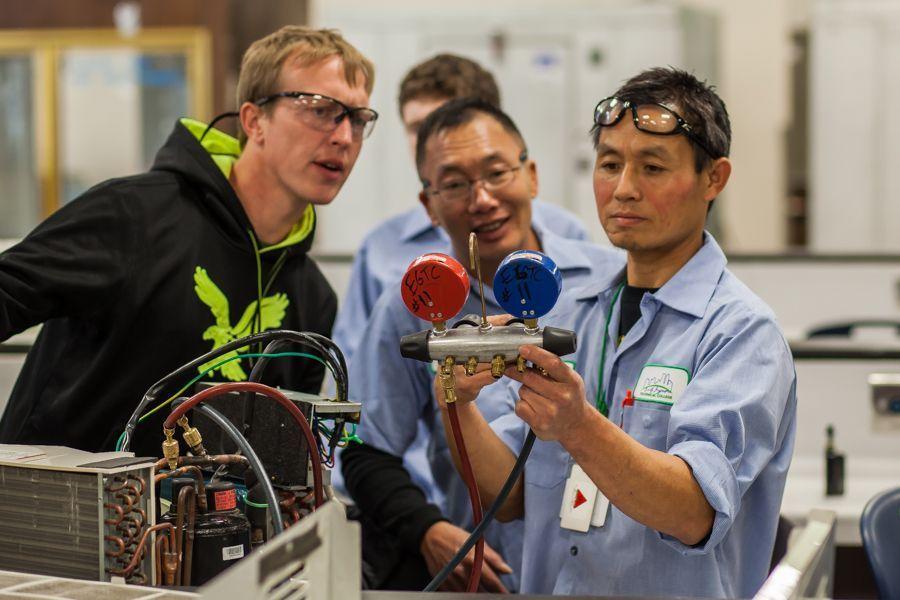 Nothing is worse than your AC breaking down especially in the middle of hot summers like we have been having lately.  To ensure this does not happen, have it checked out once or twice a year.  Regular service is inexpensive and needs to be done.
Repairs
There are times however when repairs are needed whether it is fixing the capacitor, evaporator or condenser or to recharge the refrigerant. This is when you call Burlington HVAC when you need air conditioner repair.
Signs something is wrong
Your AC is not working at all –
Check to see if your thermostat is set to "cool: and confirm that the cooling is less than the temp of the room or home.
Running but little or no cold air is coming out of the vents.
AC is making strange noises –
You are familiar with the normal noises your unit makes as it cycles.
AC smells bad –
Unusual odors are coming from your unit and are an indication there is mold, dirt or mildew in your unit.
AC is short cycling –
It is perfectly normal for the AC to cycle on and off to maintain temp setting.  But, if you notice that it is turning on and off more than what is usual, you need to have your unit looked at.
Water is leaking around your unit –
Excessive water often specifies there is a problem.
What to do
If you have detected any of these problems, they are usually a sign that your AC is malfunctioning.  This is when you need to call your professional AC repair pro.
Warning
Just a warning, if the unit is too old it might need to be replaced but most companies will work with you to pay off the price of a new air conditioner if you are unable to pay the price in full.