How to make the right selection of sofa color?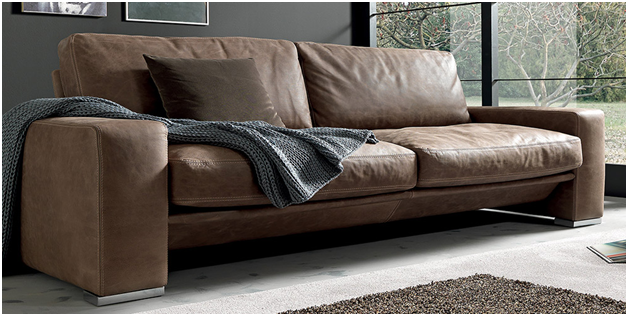 Fabric color is important when purchasing sofa sets for your home. It is obvious that the color you select should, in fact, blend in perfectly with the walls and other accessories in the room. If you make the selection of light color then the stains on the sofa can easily be seen. Neutral colors are the best choice for everyone who doesn't prefer versatile shades.
Neutral shades
Ideally, neutral shades are the best options for most sofa sets. You need to keep in mind that the sofa set should be inspirational and blend in perfectly with your upholstery. Selecting neutral shades ensures that it offers with a luxury feel to your room. You can also try and select one that is printed with bold prints.
Most designers always suggest making a selection that blends in best with your upholstery. Your selection can be based on harmonious schemes. It is obvious that the color should, in fact, camouflage with the surroundings perfectly.
Dark or light shades
Once the right color selection has been decided, you may now have to decide if you need to make a selection of dark or light color shade. This is where the color of the floor tiles comes into existence. Try and maintain the balance by selecting the opposite shade of the floor tiles. If your flooring is light, then ensure you select dark shade fabric for the sofa. You can read more about color combinations online on professional websites for free.
When selecting shades, always ensure that it creates a very unique effect for your living room. A piece of dark shade fabric will always absorb more light as compared to light shade. This factor needs to be in your mind when selecting an ideal color for your sofa.
Making the right choice
It is important for you to always ensure that you have selected the right color for your furniture. This factor is important as your sofa can be your best showpiece that can attract the attention of your guests. Some dealers will always suggest you investing in popular shades available as trends. Neutral colors will always ensure that your sofa is never out of trend. Apart from this, you also need to keep in mind that adding more elements to neutral shades is always possible in the near future.
Some such color shades that are always trending are grey, cream, beige and taupe. When not used in the right combination, these shades may also appear to be dull. You can also make the selection from amongst charcoal shades or pale colors. You can read more of the latest trending shades online and then make your selection.