TEN ESSENTIAL PACKING TIPS TO MAKE YOUR RELOCATION SUPER EASY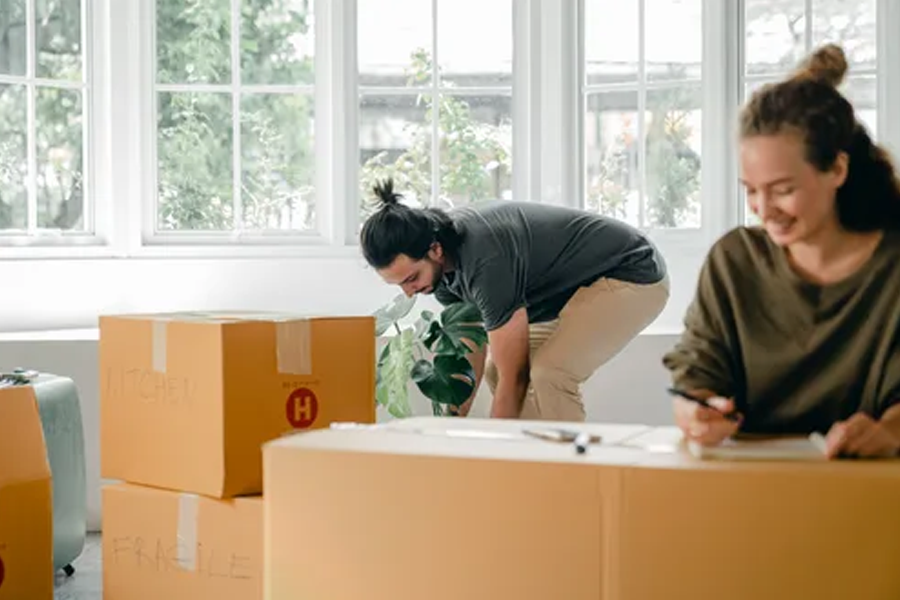 The process of relocation is exhausting; it takes a toll on your mental and emotional health. Most people decide to move to another place for better job opportunities, get better schools, or upgrade to a better neighborhood. The reasons are endless. Even when the motive behind relocating is to enhance your lifestyle, and the move is a happy one, the process itself is very time consuming and demanding. Whether you are doing it for the first time, or you have done it often, the whole process of packing your stuff is notoriously stressful. There are no hard and fast rules, but specific ways can make the entire ordeal of moving manageable.
The following are some tips that will make your relocation a breeze:
1. Planning
Some people believe that it's better to do the actual moving tasks than spend time planning the chores. They could not be more wrong, as preparation makes the job easy and helps you manage tasks. You must figure out the plan first and consider all the aspects. Estimating the number of boxes you require to pack, decluttering closets, and arranging movers are few factors that need your attention.
2. Prepare For Your New Home
Since now it is confirmed that you are shifting your base, you need to plan for your new place too. If you are not planning to buy new furniture, it is good to polish and refurbish your worn-out furniture pieces. Scrutinize your new area and see if it needs repairing. Besides, make sure that your new home has a longterm storage option as it is essential for your abode. If you live near Arlington, Texas, All Storage Arlington is the place for you. They have a wide variety of high-quality storage options for your moving needs.
3. De-Clutter
It is an excellent time to get rid of the stuff that you have been hoarding for so long. If you have not used any item in three months, the chances are that you will never use it again. It's good to give the excess stuff away to a charity instead of keeping the unwanted things with you.
4. Designated Packing Area
Relocation means packing, and usually, when people pack, they turn the whole house upside down. Doing so will only make your stint more difficult. A smart way is to designate a specific area in your home for packing and put your boxes over there. Bring the things you need to pack in that zone, roll your sleeves up, and begin the process. Your house will be in good condition, and packing will not take much of your time.
5. Pack Like-Items In One Box
Experts recommend that you should keep the same kind of items in one box. It will make your unpacking easy as you will not have to open all cartons when you are setting one room up.
6. Fragile Items
It is better not to stock up all fragile items in one box. It would help if you made sure that you have padded up the carton, either with bubble wrap, newspapers, or some fluffy clothes. Ensure that you put the padding on the top and cover the delicate items from all the sides.
7. Electronics
Electronic devices are fragile and can break easily. Secure it up with paddings and unscrew the base. Make sure that your cables are secured and your appliances are clean and dried up. It is better to keep the electronic components with the relevant tools, as they all look the same and get mixed up.
8. Cancel/Change Subscriptions
You do not want to miss out on your favorite magazine, and neither would you want to lose any invitations. Change your address on subscriptions and update your acquaintances about your new place of residence.
9. Pay Your Bills
It's better to pay all your dues and pending bills beforehand. You certainly would not like to be in debt when moving to your new place and have added stress upon you.
10. Label The Boxes
We cannot emphasize enough on the importance of labeling each box. Since packing itself is an exhausting task, you may feel the temptation of ignoring this aspect, thinking that you have taken all the mental notes. That is the worst thing you can do, since shifting itself is such an extensive process; chances are you will forget some details.
Conclusion
Packing and unpacking are the crucial aspects of relocation, but they are not the only ones. Relocation demands extensive planning before leaving your old home, and thorough preparation for settling after reaching the destination. Adjusting to a new place and environment takes time and effort. Hopefully, these tips will ease your task of relocation.