The Most Popular Active Communities in Florida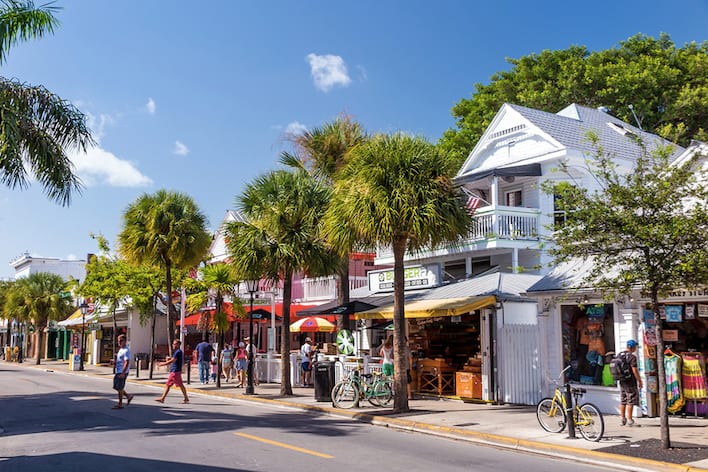 It is hard to believe, but you have arrived. You are here; at that date, you have been counting down to for years. You have worked hard, saved plenty, and are ready for a new lifestyle called Retirement. It is hard to believe, but you have arrived.
As you step into retirement, it can be this place of fear, uncertainty, and confusion. With proper planning, it will be a place of fun, comfort, and contentment. Do some research, make up our mind, what you want out of retirement, and plan for it.
It is no secret that many people like to retire in Florida. That would explain the reason for the many active retirement communities in Florida. It is rather apparent active retirees love Florida.
The weather alone, year-round warm and sunny weather, is reason enough to want to live there. Not to mention there are over 1000 golf courses. If you love the beach, you can enjoy all the water recreation Florida has to offer.
The active adult communities in Florida seem to come in every variety you can imagine. There are oceanfront, golf, tennis, single seniors,age-restricted for those over 55 nearly anything you can think of, and there is likely an adult community just for you.
Do a little research. Many of the communities have packets they will send out. These are starter packets to prepare you to be ready for when the time is right. You may find a few of the following possibilities that may fit your new Florida active retirement lifestyle.
As you do a little reading, you will find online there are so many lists of communities, it is a bit overwhelming. Here a few of the top listed along with a highlight from their community. Activity and the keyword associated. It may help you in all of your considerations and options that wait ahead.
Land O' Lakes- Home Values start at $200,000.
Ave Maria – Ava Maria University
Parrish – Gated Community, Canoe Creek
Palm Beach Gardens – 22 Court Tennis Center
DeLand- Midway between Orlando and the coast
Naples- Wildlife and nature preserves
For many homeowners in the resort, communities represent their lifetime of working. For that reason, researching the options and finding the community that fits your needs makes retirement every dream come true.
An important consideration is that while you are having fun in your new Florida Active Retirement Lifestyle, you healthier, and your quality of life improves. Being physically active sand increasingly socially active in your community, you can live a happier, fuller, and possibly longer life.
Scientific research confirms that when aging folks stay connected with family groups and groups of friends, their quality and length of life are improved. Like-minded people want to get out and participate in many activities.
Right now is the perfect time to get back to some of those hobbies and pastimes you have enjoyed on occasion, and with a career and kids, it seems there was never enough time.
Congratulations, so here you are. You have arrived. Retirement is a great place to be. You want to enjoy this. You will a much happier and may even live a longer life.
There are so many Active Retirement communities all over the country, but Florida has something for everyone. They have the promise of a better Lifestyle that may make it much easier to accomplish all your dreams and be much more comfortable than you dreamed you could be.