The resurgence of Shou Sugi Ban – Distinct Ways to Use This Ancient Art of Architectural Timbers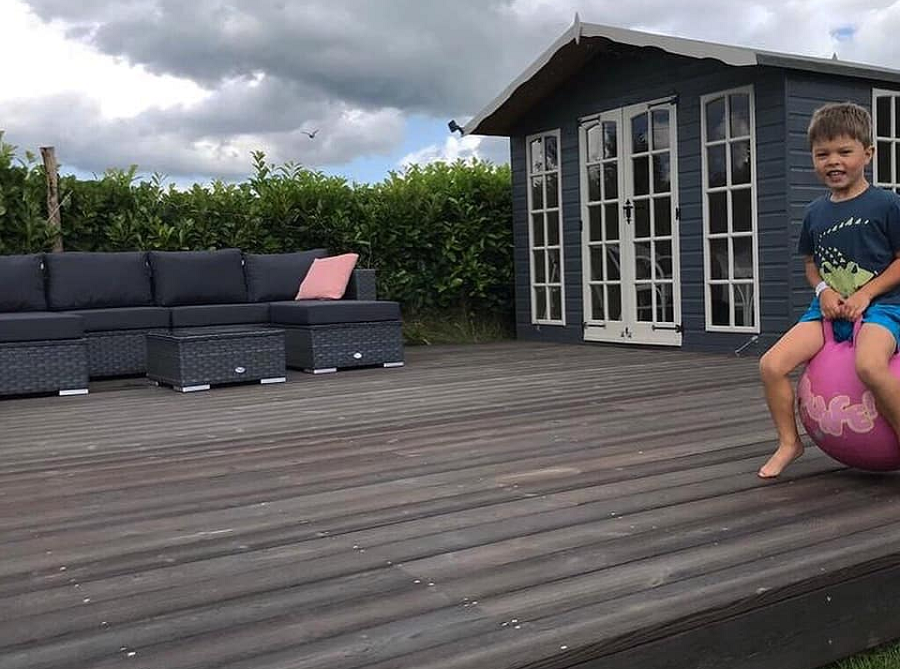 Not all emerging trends are new ideas. People love to use ancient techniques with an upgraded twist. Technological advancements are constantly merged with old trends to deliver an even better outcome. One such revival is the ancient architectural art known as Shou Sugi ban.
Also known as Yakisugi, this Japanese technique originated in the 18th century to make cedar waterproof by using a flame to char its surface. Lately, Yakisugi has caught the attention of many architecture vendors and is being used in a wide range of applications.
Carrying out Shou Sugi ban process
Start with selecting the appropriate wood. Though cedar wood was used in the past due to its natural chemical properties, pine, ash, oak, and maple are also ideal candidates for the Shou Sugi ban. A high-intensity flame is used to char the wood's surface. The process is continued until the entire wooden surface has a uniform layer of soot.
A wire brush is used to clear up all the char to reveal the rich, brownish-black color. The wood is cleaned using an air compressor or wet cloth. After the wood is dry, it is oiled preferably using non-fossil-fuel based oil.
Why are heat enhanced timbers trending worldwide?
Though fire is often seen as an enemy of wood, heat improves durability by a simple degradation process in the Shou Sugi ban. Some of the reasons that account for its popularity are:
Extreme natural durability of the wood makes it suitable for exterior designs
It is a safe natural way to achieve a bold dark look and can be used as an alternative to black paints or stains
Shou Sugi Ban process works well with many building materials resulting in a variety of designer styles thus being versatile.
Different charring techniques can be used to create variations in tones and textures.
Heat enhanced timber can achieve many long-lasting looks including narrow and wide slat options contributing to a vast number of patterns and designs.
Shou Sugi's ban on wood strikes a perfect balance between traditional wood and modern building materials like glass and metal.
The water repellent and the self-cleaning surface has a low cost of maintenance
HVOC-free heat enhanced timbers are child-friendly and pet-friendly making it a compelling choice for homes. IRO timber offers high-end architectural cladding and decking. Their heat enhanced timber comes in 15 colors and is coated with protective cream to guarantee ever-lasting finish.
Utilization of heat enhanced timber for Exteriors
The entire façade can be clad using heat enhanced architectural timber. Its UV stability involves low repairing costs and the dark color remains fresh for years. They can also be used to turn the spotlight on unique features to result in a stunning look. Another interesting way of using heat enhanced timber is for decking using a dash of various color options.
Utilization of heat enhanced timber for Interiors
The eco-friendly nature of charred timber favors its usage in interiors. Heat enhanced timber is water-resistant making it a great choice for kitchens. It also delivers an aesthetically pleasing outlook. The modified timber is diverse enough to showcase dashing colored walls, evident cuts, and customizations.
People who love industrial styles can use heat enhanced timbers for their living room. They can be used in conjunction with both muted colors for a subtle look or with bolder shades.
Visit coolpicking.com for more information on styling your home. Shou Sugi ban is both authentic and artisanal. Be it interior or exterior cladding, these processed timbers empower one's design to last longer and stay alluring. Go back to being old school and make heads turn.
Finally, consider adding color to your garden with plants and grasses, these will bring a garden to life away from your seating area. Lindis Flower Bulbs has some amazing selections, find some plants to enhance your decking area.