5 Reasons to Have Your Loft Converted In Winter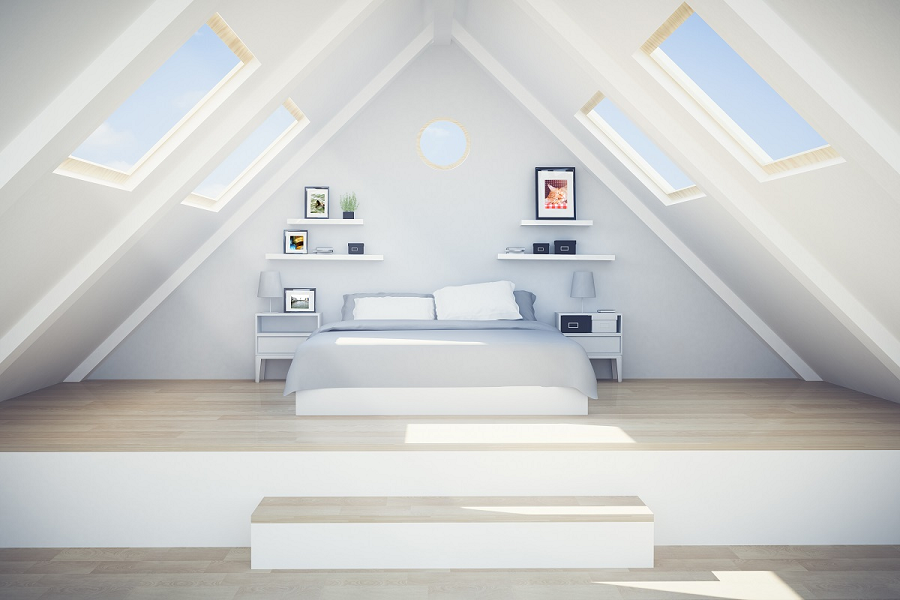 A loft conversion is a great way to add practicality and value to your home. Whether you need an additional bedroom, a quiet place to work or study, or just another room for all those things that don't fit elsewhere in the house – converting the loft will make the most of what you've got and is cheaper than moving.
Traditionally, a loft conversion has been one of those jobs that people plan for the summer, but here are 5 reasons why winter is actually the ideal time to get your conversion underway.
1. British weather really isn't that bad!
Here in the UK, we love to moan about the weather, but really we are blessed with a relatively mild climate. Rain falls all year round and temperatures fluctuate but a typical British winter won't faze a professional.
2. No additional heat loss
Sealing your home to prevent heat loss during building works will be a priority to any quality conversion specialist, and that means protecting your home from heat loss as well as protecting your new space from the elements. The workmen will be undercover to stop the wind and rain from getting in and there's no need to worry about energy bills rising while the work is being done.
3. Start saving on your bills quicker
Aside from stable energy costs during the work, once it has been completed your new room can start making your savings! Conversions take advantage of the latest insulation techniques and materials, making your new room more energy efficient than the loft space before it would have been. Putting the job off until summer just means paying for another winter of inefficiency instead of reaping the benefits sooner.
4. Summer is for having fun!
And let's face it, in the summer we want to be thinking about beach days, holidays, barbecues and relaxing. Who wants to be stressed about building work interfering with their plans? Winter works get it out of the way during the time that you're more likely to be at home anyway, leaving the summer free to enjoy your new space and focus on all the other things you want to be doing.
5. Great builder availability
Thankfully, builders and converters tend to have quieter diaries in the winter months. This means your chosen specialists are more likely to be able to fit your job during your preferred dates and work around you. Less a case of getting what you're given, more a case of getting what you want!
With so many brilliant reasons to schedule your loft conversion for the winter, there's no need to be putting up with a space you don't use while counting down the days until summer arrives. It just doesn't make sense to wait!