The Ultimate Guide to Glass Patio Doors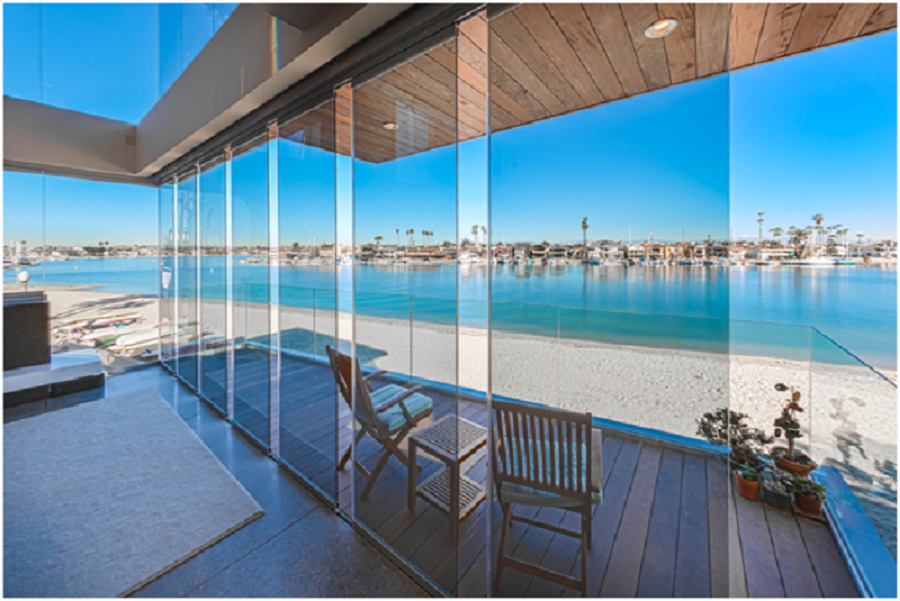 There are many benefits to having glass patio doors. Not only can you maintain views of your kids playing and the surrounding nature, you're also admitting a lot of natural light into your home. This is a nice feature during the winter when cabin fever sets in for many. Beyond the light and beauty, installing or replacing glass patio doors adds value to your home. Check out Patio door repair Wakefield.
Though patio doors are an excellent investment, you shouldn't jump into any renovation project without considering all of your options, the space you have, your budget, and your goal for the replacement or installation. We'll cover all that and more in this quick guide to glass patio doors.
Traditional Sliding Glass Doors
Sliding glass doors, also known as gliding doors, are typically made of two parts- one fixed and one sliding panel. These can be configured to open from either the right or the left depending on the space and preference. Another preference you have is in the material of the frame- vinyl, metal, wood, fiberglass.
While it is most common that sliding glass doors come in only two panels, it is becoming increasingly popular to add a full wall of windows or glass doors that look like windows. Custom sliding glass doors were once considered a luxury, but the rise of this trend and the booming of the glass door industry has made it much more affordable.
If a traditional sliding glass door better suits your needs, then you're in luck because it is one of the most affordable among your options. However, the low price of sliding glass doors is not the only benefit.
Benefits of sliding glass doors:
No swing
Doesn't take up interior space
A better line of sight to kids in the backyard
Security with multipoint locking system
Better air circulation
Easy access to the outdoors
Added home value
Natural light
Views year-round
French Doors
Just the phrase "french doors" does a lot to conjure some truly romantic imagery. The pair of hinged doors that swing open from the center, paneled or filled with glass, are a very popular option for patio doors. This is because they are both elegant and practical. They let in a lot of light, admit your home to views of the outside, while still permitting you some privacy with the framing and divided panels.
There are downfalls, however, or at least considerations for these doors over others. First, because of the swing, you must have enough space for them to open, whether they open inwards or out. Also, they don't typically come with patio door screens. They can, but this might further impede your sightlines beyond what the grid lines on the doors already do.
While this is something to consider, since patio doors are meant to open up space and provide sightlines, there are plenty of other benefits to french doors that keep them on the list of best patio doors.
Benefits of french patio doors:
Natural light
Elegance
Cross ventilation
Traditional look
A lot of style & material options
Added home value
Ease of access to the outdoors
Pivot Glass Doors
Pivot doors have been on the rise as a renovation trend, due to their very modern and minimalist appeal.
Because of their recent rise, you might be wondering "what is a pivot door?". A pivot door is designed to rotate on its vertical axis (it can do a total 360 without a stopper), making for a really beautiful swing door. Hinges are hidden at the top and bottom of the door to allow for the swing, rather than the noticeable hinges of common hinged doors.
Like a full wall of glass windows or doors, pivot doors were more commonly seen as wood or glass entry doors, and sometimes as secretive interior doors due to their seamlessness, but are now more common as glass patio doors. Their minimalism and sleek design are their greatest appeal. Their biggest downfall is that they don't always seal as well as other patio doors. Another issue is that they need a greater swing room than other hinged doors.
Frameless Glass Doors
Frameless sliding glass doors for the patio aren't as common as the others. In fact, when you do a search you'll most certainly find a slew of articles on frameless glass shower doors. However, frameless glass patio doors are on the rise, being turned to more and more as homeowners search for that "wall of windows" look without the frames to block the view.
The advantage of these windows being doors is what attracts many to them. They are a lot like the increasingly popular bi-fold doors, only with improved energy efficiency. They are considered "open concept" due to their ability to both swing and fold to be stowed away. It's a patio door revolution, and we can't wait to see where it takes us.
What is the Best Patio Door?
Finding the best-rated patio doors and the best type of patio door is completely up to you. Each type of door has its benefits and drawbacks, but you must consider the factors that make these doors possible for you and your home. Always consider your budget, style of home, personal style, swing, sightlines, and your goal for this installation.
If your only goal is to add value to your home, we suggest going with a more elaborate and elegant design. However, that shouldn't be your only motive. Take time to consider what you want from this renovation, and all of your options before you jump into a new project.
Cover Glass USA works with homeowners, builders, and architects to add beauty and value to your home. If you would like to learn more about glass patio doors, contact Cover Glass USA today.