Things to know about house extensions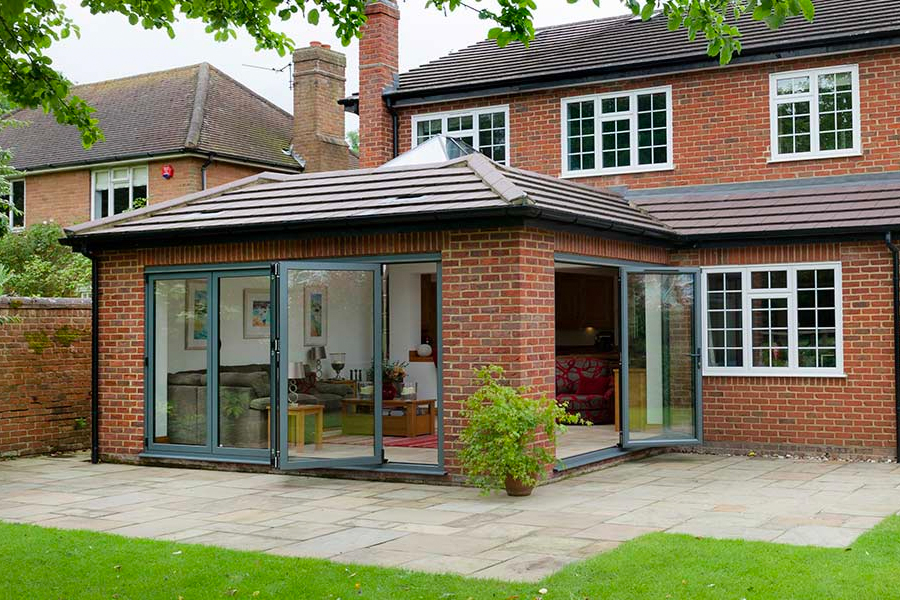 House extensions are usually the most cost-effective way of increasing the size of your home. Here we look at what you need to know before you start building an extension, including planning permission and other legal requirements.
A house extension is a new room or area added onto your existing home. It can be made from brick, timber or any other material as long as it matches the existing building, although brick is the most common choice.
The most common types of extensions are:
Conservatories – can be attached to the front or side of your property, and have glazed walls that usually open by folding back on themselves. They come in all shapes and sizes and can be built with curved roofs too; they're also known as sunrooms or summer houses in some parts of the country
Garages – can be built at ground level or below ground level depending on your needs
Porches – may be built at ground level or above ground level, but do not include living accommodation
Planning permission is required for any extension that extends beyond the rear wall of your property by more than three metres.  It's important to check whether your neighbour has planning permission for their own extension before you apply for yours – otherwise, you could be refused by the council. You'll need a building warrant application if you want to build an extension over two storeys high or more than three metres deep into your garden.
House extensions are a major structural change to your home. Here are some things you need to know about them:
You will need planning permission for most types of extension. This includes conservatories, garden rooms and porches. You may also need planning permission for other types of work on your property, such as changing windows or doors.
If you don't have planning permission, it's likely that you'll need to apply for it later in the process – which means paying more. The costs can vary depending on the size and complexity of your project.
If you're adding an extension to your home, it's likely that you'll need building regulations approval too. The cost varies depending on the size and complexity of your project but should be included in your quote from an architect or builder.
The building regulations for extensions changed on 1 July 2016 so if you're hoping to extend your house within the next couple of years, we'd recommend getting quotes before then to ensure everything meets current regulations.