Top 13 Shaggy Rugs for your home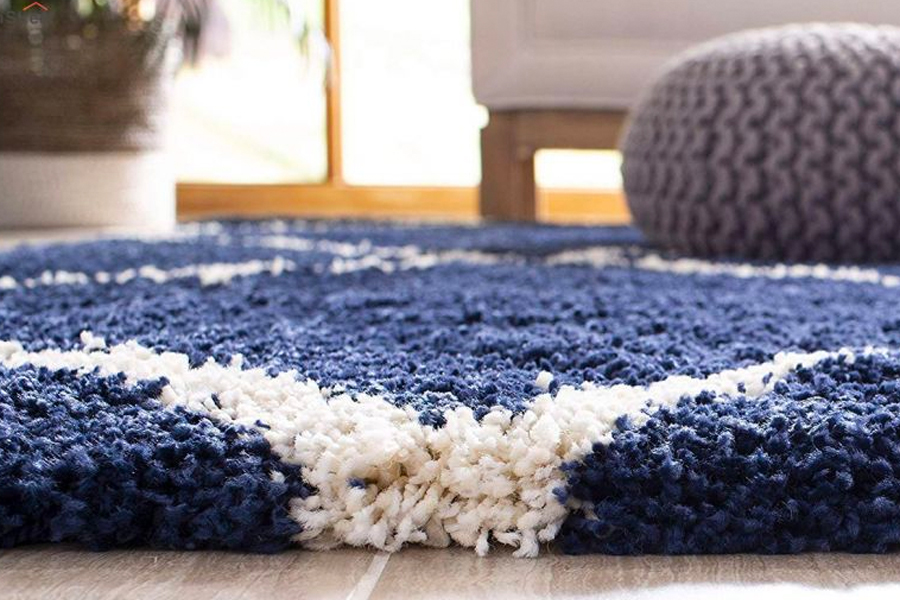 It's possible that when you hear the word "shaggy rug," you instantly see a dorm room or a place from the '70s, but trust us when we say that these items can be pretty chic—you just have to choose the correct rug that matches your taste! 
To save you time and effort, we've compiled a list of our top ten favorite shaggy carpets that are currently available on the market. It ranges from neutral to multicolored, and it is a simple way to help you warm up your area for the winter months ahead of time.
1. Trunding Area Rug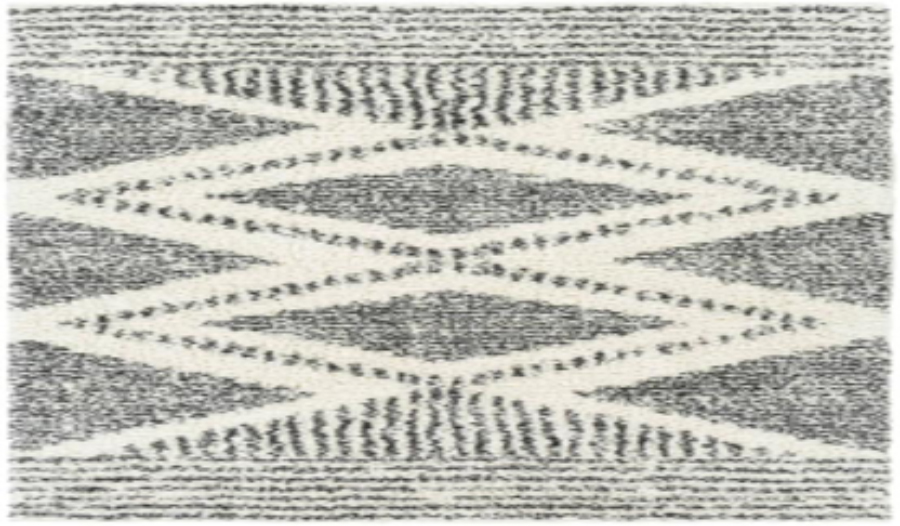 The beauty of this neutral piece will come through no matter where you choose to display it in your house. Reviews have praised the superb quality of the rug as well as its soft, comfortable feel. The geometric design will bring curiosity to any decor. Seize the opportunity while it is still available at this incredible price.
2. Performance Shimmer Shaggy Rug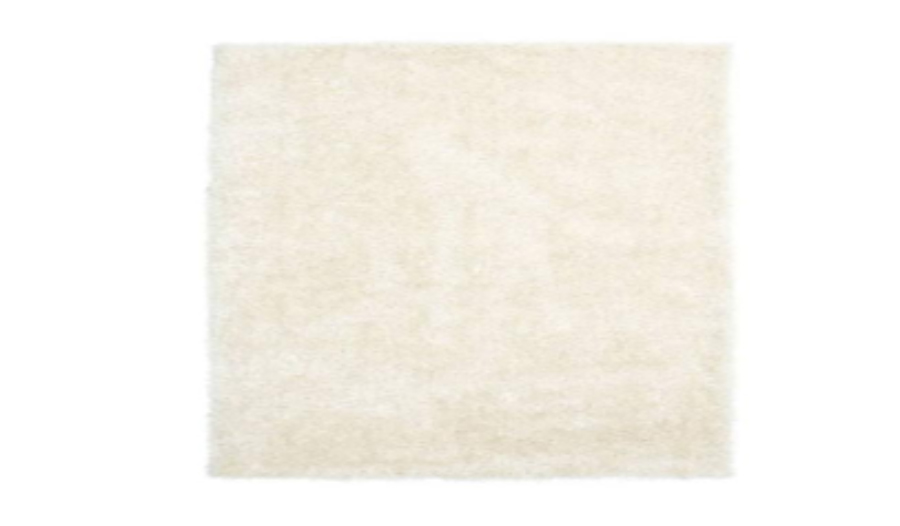 With this colorful rug from PBTeen, you can welcome a touch of glitter into your home. It is available in three distinct flexible colors: light grey, ivory, and powdered pink. The retailer's wares are strictly targeted towards children, but we think this piece would look great in a more mature setting.
3. Ikat Border Shaggy Rug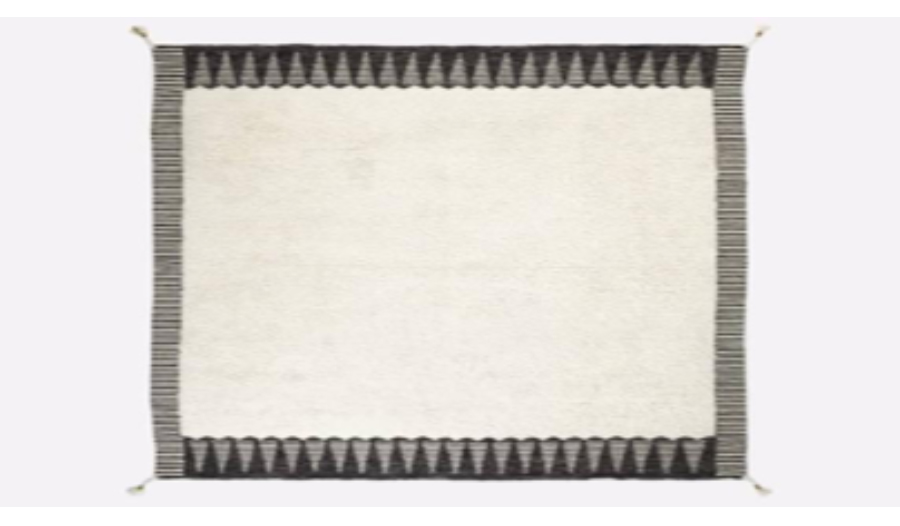 The elegant ikat border on this shaggy rug adds an extra bit of flare, while the dark tones lend a warm touch to the overall design. The rug is available in three different sizes, and it would look great in both living rooms and bedrooms.
4. Safavieh Polar Shaggy Bibi Glam Solid Polyester Rug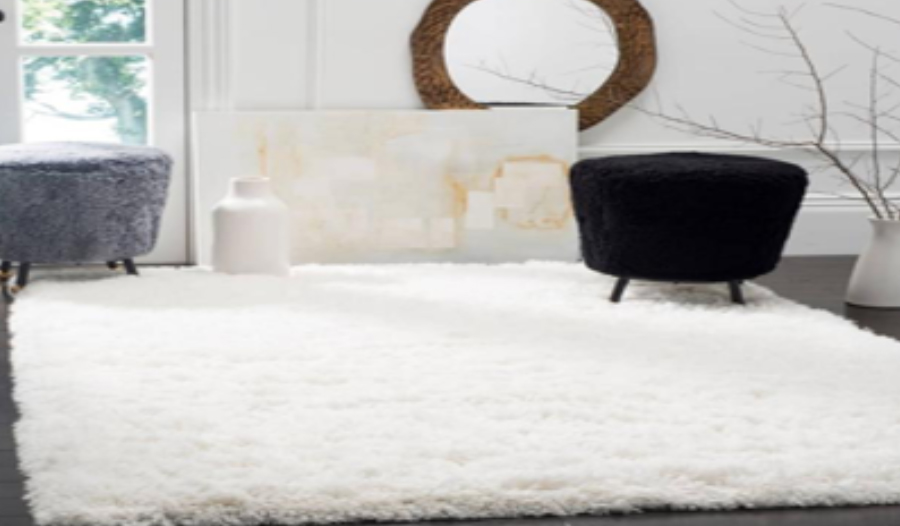 This plush rug is the type that makes us want to lay down on the floor and relax for the rest of the day. With six different hues to choose from, there is really something for everyone, with colors ranging from light pink to mushroom.
5. Geometric Shaggy Burnt Orange/Ivory Rug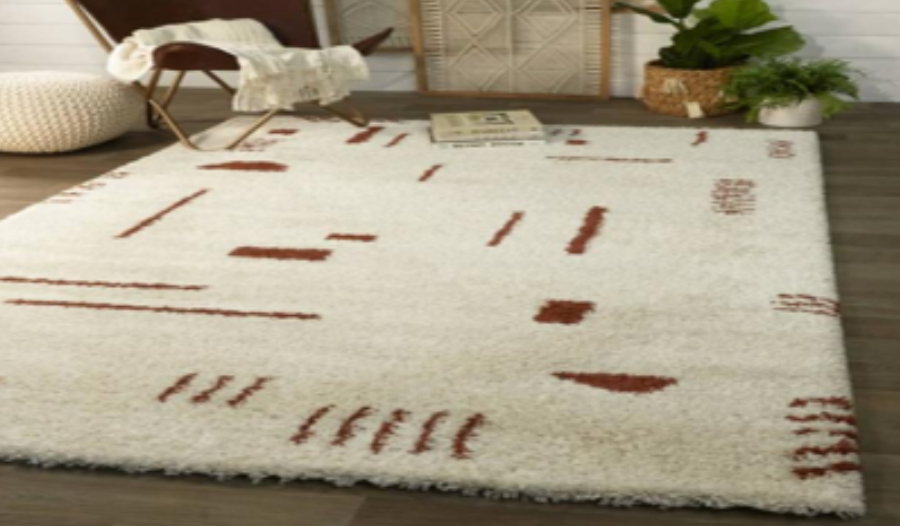 If you're looking for something with a touch of abstract flare, this piece with burned orange highlights could be the one for you. It's perfect for folks who adore shaggy rugs but also want to include modern décor into their homes because this pattern is totally on style.
6. Plush Moroccan Ornate Rug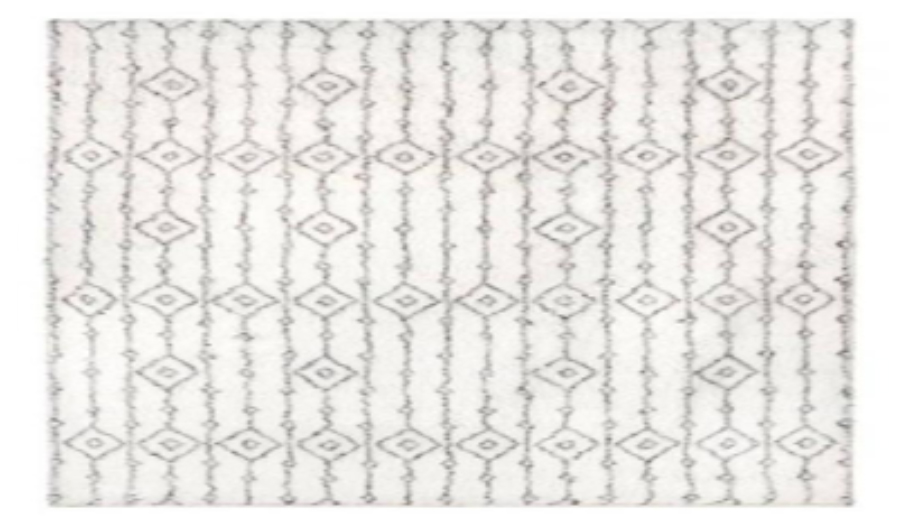 Rugs in black and white, such as this one, look stunning when coupled with vibrant velvet couches, such as emerald green or deep blue. As an added advantage, Ruggable's rugs are machine washable, so they may be used in a variety of settings without seeming out of place.
7. White Expo Shaggy Diamond Area Rug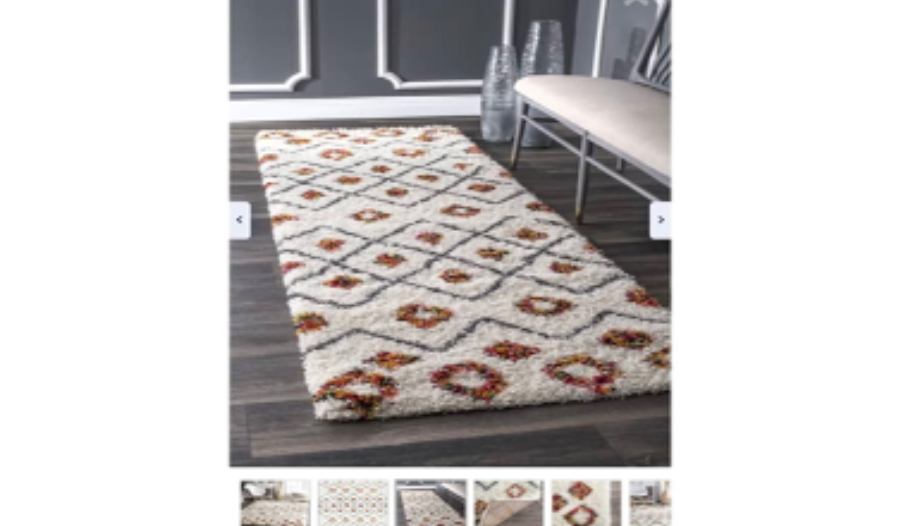 Looking to try out shaggy rugs without breaking the bank? Look no further. Introducing this like-new secondhand piece that is offered on Apartment Therapy's Bazaar. You will love it! We believe it would look stunning in an entryway as a warm and welcome addition to your house.
8. Multi Tribal Ambience Shaggy Area Rug
Color lovers, rejoice! This reasonably priced piece has received a lot of positive feedback, and it could just be the splash of color you've been looking for, especially during this extended period at home. It's available in three different sizes, each of which costs less than $230.
9. Arches Rug by Sarah Sherman Samuel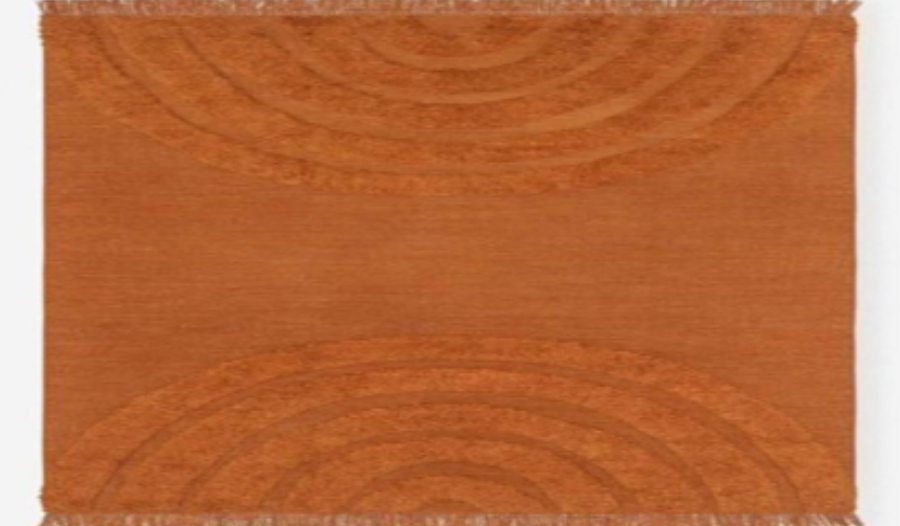 We've had our eyes on this rug, which was created by Sarah Sherman Samuel in collaboration with Lulu & Georgia, for quite some time. Offering a stunning–and splurge-worthy–design, it is guaranteed to wow. It is available in both white and rust finishes. Take a look at those intricate arch details!
10. Moroccan Lines Handmade Shaggy Gray Area Rug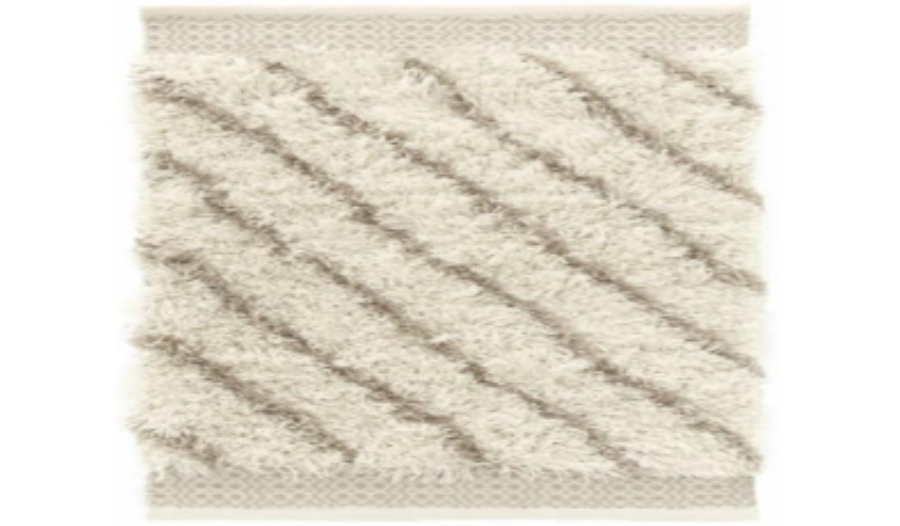 Another splurge-worthy product, this multicolored rug has a luxurious appearance and will instantly brighten up any room in your house. Combine it with a sleek white couch or a variety of wood furniture for a classic style that will last for years.
11. Merelax Soft Modern Indoor Large Shaggy Rug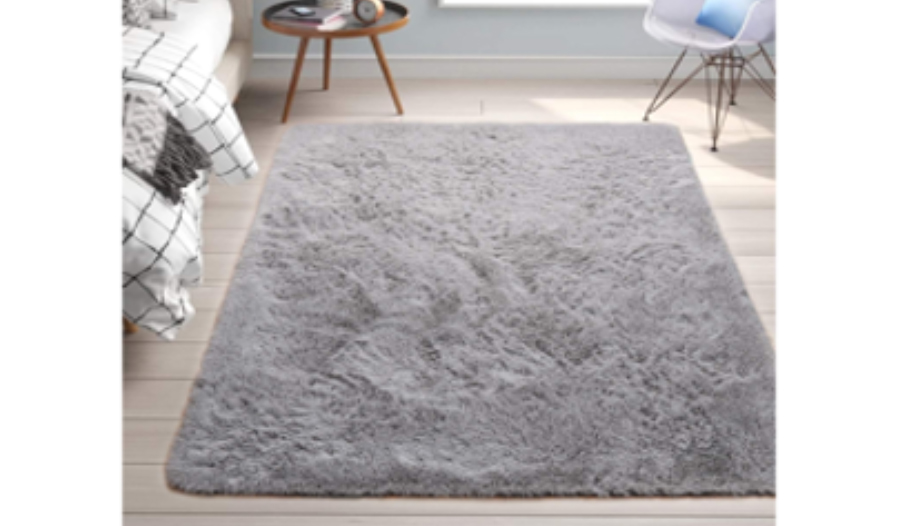 This shaggy rug is constructed of the softest premium synthetic microfiber, which makes it ideal for children's rooms. This rug is suitable for use in any area of the house and is capable of withstanding moderate use. The soft plush does not shed and is a good alternative for those who have pets. Enjoy a fluffy and soft feeling on your bare feet, thanks to the luxuriously plush 2-inch pile height that allows you to sink into the cushioned comfort of the rug.
12. SAFAVIEH Milan Shaggy Collection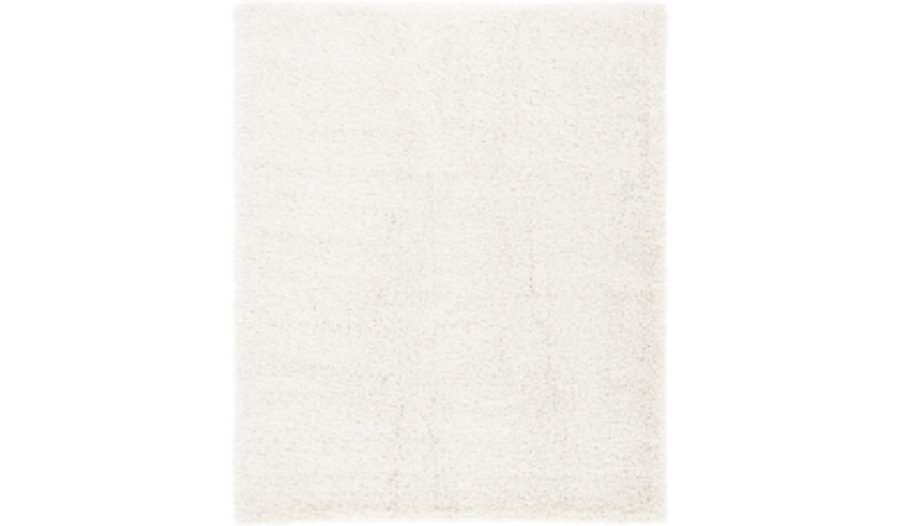 It is a machine-woven shaggy rug made of soft, synthetic fibers that are resilient and almost completely non-shedding. It has a 2-inch-thick pile height, which provides the perfect amount of comfort underfoot and adds to the overall design of any room in the house. It's simple to keep your rug clean with frequent vacuuming and gentle blotting for minor spills with a light detergent or carpet cleaning solution.
13. LOCHAS Luxury Velvet Shaggy Area Rug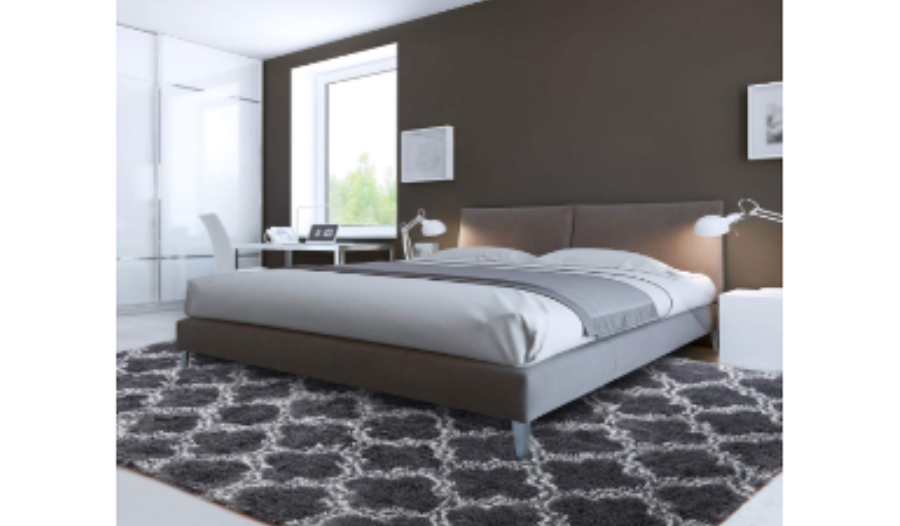 Featuring a top layer of soft material and a sponge lower layer for a wonderful underfoot sensation, this super-soft shaggy rug is sure to please. Because it is 6 feet by 9 feet in size, it is suitable for use in both bedrooms and living spaces and is therefore family-friendly and practical. 
There is a contemporary Moroccan design on the rug, which provides interest to any decor. The rug's bottom is covered with nonslip grip dots that assist it stay in place on hard surfaces. To clean it, vacuum it or wipe it down with a wet towel before allowing it to air dry.