Why choose to live in North London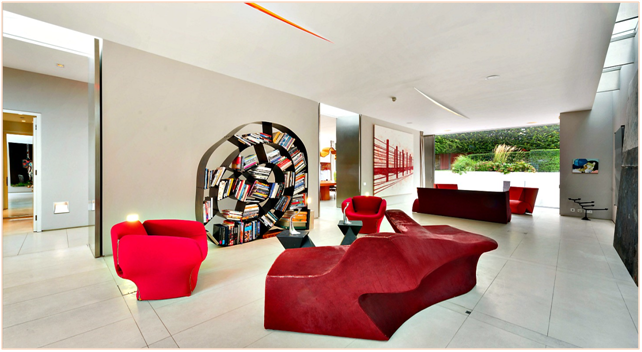 Whether you are buyers or renters, buying, North London offers a great choice of high-end properties in prime London locations. Each has something unique to offer, eclectic, cosmopolitan and creative being regularly used adjectives to describe this exciting part of London.
Exclusive Locations
Some of the best known and exclusive areas of London are in the N and NW postcodes, including St John's Wood, Hampstead, Highgate, and in North West London, Marylebone, Regent's Park, Primrose Hill, and Camden Town. In each, you will find a distinctive atmosphere, with its own local community of like-minded people who have converged into communities looking for the same features and quality of life that attract you.
Great for Families
The community and urban villages in these areas are a huge attraction for families wanting everything that living in the city offers, together with all the amenities for bringing up children in a healthy and stimulating environment. This includes some exceptional schools and nurseries, both private and state-run, international and faith-based.
Much to See and Do
Whether you love history, the arts, activities for the family, open spaces or a mixture of each, you need never be stuck for something to do in North London.
Regent's Park and Primrose Hill offer large open spaces to enjoy outdoor pursuits or to just take it easy on a lazy summer's day, and there are not many places in London to offer the pleasures of a canal-side walk that Camden can.
If you like your shopping to be high-end and unique, you'll find an array of independent boutiques and, of course, Selfridges shopping mall not too far away, making shopping a real experience.
Foodies can sample from the many independent cafes, restaurants, and delis in the area and even choose a Michelin-starred restaurant for a special gastronomic experience. Great pubs, food festivals, local markets, and community fayres all offer a vast range of produce and dining for all tastes.
Fantastic Choice of Property
There's a property to suit every taste, especially for those with a generous budget for the most exclusive areas of North London. From redbrick Victorian buildings to stucco terraced houses, Regency villas, Georgian style mansions, and twenties mansion flats, the architecture offers a massive choice for high-end homes.
Transport Links
No matter where you choose to live in North London, the rest of the city and beyond are easily accessible thanks to a vibrant network of transport links.
The Underground and bus services provide excellent connections to the rest of London and, when traveling further afield, several train stations including Paddington and Marylebone provide links to the wider country and to Heathrow airport.
Aston Chase Estates Agents
Aston Chase Estate Agents are London estate agents whose sales and letting agents have specialist knowledge of North London. Our experienced team has built a reputation for professionalism customer service through in-depth knowledge and expertise in specialist sectors of the property market.
Please contact us to discuss how we can help you with your property matters.