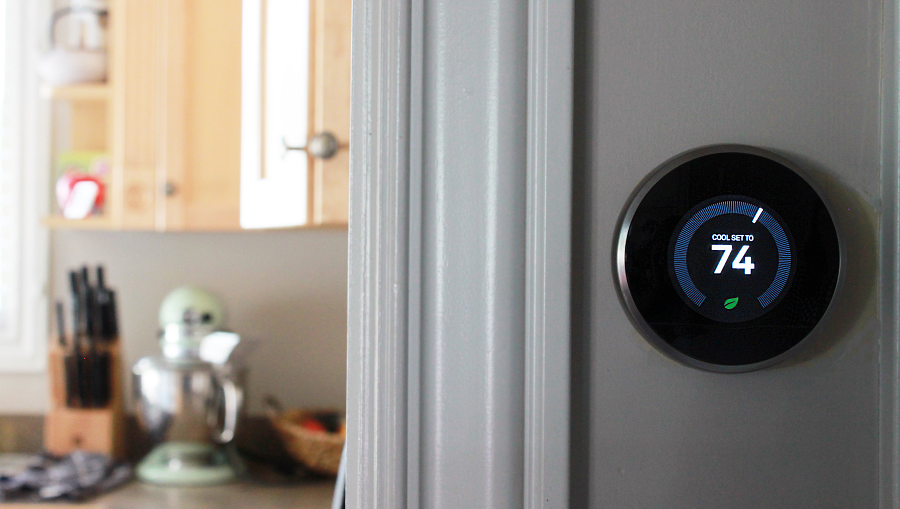 A smart thermostat is becoming a household essential. People use it to make the most of their heating system. It also helps them to save money and energy at the same time. A smart home thermostat does not only let you adjust your home temperature. You can also create automatic and programmable temperature settings. There are several factors your thermostat will use as a basis. These include your daily schedules, weather conditions, and your needs. These features are not present in all thermostats, though. There are so many models of thermostats available in the market. The Net and Ecobee are what most people consider as the top thermostats worth buying. People often compare Nest VS Ecobee because of their similarities in functions. Buying something they are not familiar with is not something most people are keen on doing. Do you need a thermostat? Read on and decide for yourself whether you should buy one.
You can save money for energy bills
A smart thermostat lets you save money on energy bills. It has high accuracy, and the information it provides is excellent. It is easy for beginners to create a schedule with the correct temperature zones. You only need the manual and the energy-saving tips that come with your smart thermostat. Most thermostat predicts about 10-23% of savings on both heating and cooling costs.
The sensors can detect motion
Sensors that can detect when people are up and about in the house is one of the great features of some thermostats. These sensors note the times when people are in the house and when there are none. They use these as one of their basis in scheduling auto-programs.
Learning functions are a big help
Some thermostats have built-in learning functions. Together with their sensors, they can learn when people are up and needs heating or cooling turned on. This feature is beneficial when you alter schedules due to the season changes. It also helps you save time when first programming.
You can control it from your phone
Most smart thermostats come with brand apps that you can download on your mobile devices. You can now check the status of the thermostat even if you are not at home. You only need a data or Wi-Fi connection. Changing the temperature is more convenient and easy. It is a lot useful when you are out for vacation during the seasonal changes. Your house is at risk if you are unable to change the temperature while you are away.
Tracking of energy use is possible
Most people need to be able to track energy use. A smart thermostat allows you to do that by providing energy reports. It shows you the changes in your energy consumption and how it affects the costs. These reports help you adjust temperatures so you can save money.
Better visibility and controls are more convenient
Most smart thermostats have designs and interfaces that let you read at a glance. They are so much unlike older versions of thermostats. They do not have small numbers and poorly-lit screens. They also do not have too many buttons that may confuse you. Almost everything is on the display of a smart thermostat already. These include the thermostat status, the current temperature, and the humidity level. You can even let it show the date and time.
A lot of people are now interested in a model with a more excellent range of features. Most smart thermostats offer modern display and controls, Wi-Fi access, and memory saving. They also provide program flexibility, maintenance alerts, and adaptive recovery features. You are somehow upgrading your HVAC system when you use a smart thermostat. It is worthwhile to check if it is right for your new system. There are so many thermostats available in the market today. Choosing which one to buy may be overwhelming for some. Always remember to research before you decide on which one to buy. What may be the best for one home may not be suitable for you. There are also a lot of considerations you should make, such as budget and needs. Each thermostat has various features. It is wise to check each one and find out which is the best that suits your home.