7 Ways To Be a Great Property Manager For Mobile Home Park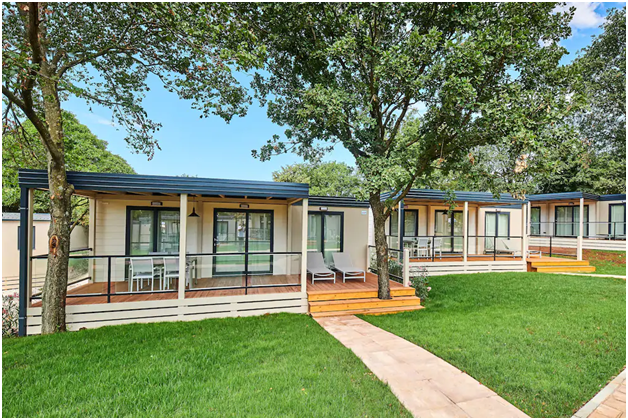 Being a property manager for a mobile home park can require a lot of work and effort. There are definitely some industry skills and tricks involved to ensure everything gets done and runs smoothly.
In this article, we'll take a look at 7 ideas to help make mobile home property management stress free and seamless.
#1 – Don't Try and Do Everything Yourself
Mobile home parks are big places, so you can't possibly expect to take care of everything with just one or two people.
There will be room within the budget to hire some help. These workers don't have to be fulltime park staff. For instance, you might only require someone to come in and take care of the lawns and gardens once or twice a week.
If you need some time away from the park or office, have a trained temp on call to fill in for you.
Trying to do everything yourself will rapidly lead to total burnout.
#2 – Be Friendly and Accessible
The successful running of the mobile home park will also depend on how well you get along with the residents. Being a grumpy park manager who doesn't want to deal with anybody isn't going to create a very positive vibe within the park community.
While maintaining an air of authority, park managers needs to be friendly to residents, and willing to listen when a resident has an issue.
#3 – Strive To Keep the Park Well Maintained
You want to make sure residents are happy to stay and keep paying the rent. One way to do that is to keep the place well maintained and neat and tidy. If the place looks rundown and many elements are in a constant state of disrepair, you may just find many residents pack up and leave when their leases have expired.
Make the park a place people are proud to call home and you'll find most residents will be happy to stay.
#4 – Ensure Park Rules Are Followed
Mobile home park rules don't exist out of a dictatorship. They are in place to guarantee all park residents can live in comfort and peace, as well as safety and security.
No one wants to live in close proximity to noisy neighbors for one thing, nor do people want to fear being run down by residents driving their vehicles through the park way too fast.
The rules need to be fair, but they also need to be enforced when the occasion arises, and park management is responsible for that.
If the budget allows, you could always hire a security guard or two, on duty in the evenings to ensure all is well.
#5 – Charge Late Fees To Ensure Rent Is Paid On Time
It might not be what you want to have to do as a park manager, but everything revolves around collecting those rents every month, and if too many residents are tardy in paying, it can really put a strain on cashflow.
One way to counteract slow payers is to place a late fee on any rent that's overdue. Park residents won't want to pay more than they have to, so it's a pretty effective way to get people to pay their rent on time.
#6 – Build a Rapport With the Park Owners
Chances are as a manager you don't actually own the mobile home park you're managing. Therefore, you'll want to build a solid rapport with the owners of the park. Keep the lines of communication open and don't be afraid to approach park owners with any concerns you have, or budgetary requirements in order to maintain the park's aesthetics, facilities, and the general smooth operation of the park.
#7 – Know the Law
To effectively run a mobile home park, deal with leases, possibly having to evict tenants and so on, it is imperative that managers are well versed in property management laws, as well as any laws directly related to mobile home parks.
In order to properly manage tenants and to initiate and draw up lease agreements, an understanding of property laws will make your life as a mobile home park manager that much easier. Always keep an eye out for any new changes to the laws too.