Aerate Your Lawn in the fall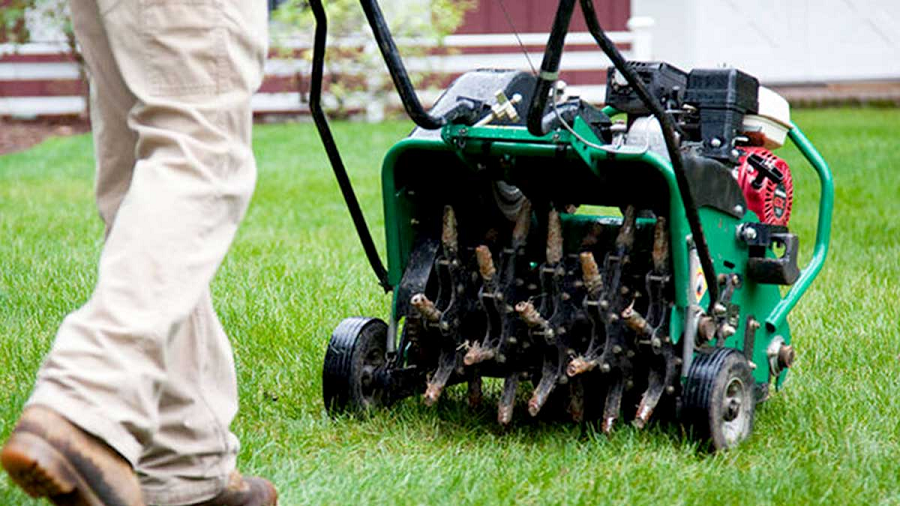 Summer is definitely a fun time for the entire family, but it can also be destructive to the health of your lawn. Having a hot summer can take a toll on the entire state over time. It is important that you know about rejuvenating the yard after a harsh summer break. The reasons why this is an important step to be taken is mentioned below.
Only by performing aeration, you can get your lawn revitalized to its actual vibrancy after being affected by the hard summer for a long time. But what exactly do you mean by aeration? This is a process where small perforation is made in the soil all over your yard.
The holes that are made let the water, nutrients, and air deep into the roots of grass and help in creating a stronger and healthier lawn. If you are searching for a lawn aeration company then, CT hydroseeding services are ready to serve you. They provide services in the entire state of Connecticut and around.
When the lawn is beaten down by the sun it compacts the soil and makes it hard for the roots of the grass to get all the important nutrients so that they can grow healthy and thrive. At times the soil gets so badly compacted that the water starts to slide over it other than getting absorbed. By aeration, the soil gets decompacted and lets the lawn breathe fresh air.
September and October is the best time for your lawn to be aerated. Getting aeration done in the fall lets the roots boost the grass so that they can recuperate from the hot weather and get ready for a flourishing spring.
Get aeration done before the heat gets to affect the lawn. Make your summer lawn better and more secure so that you can enjoy time with your family outside in the yard.