Brilliant cushion decor ideas for your interior makeover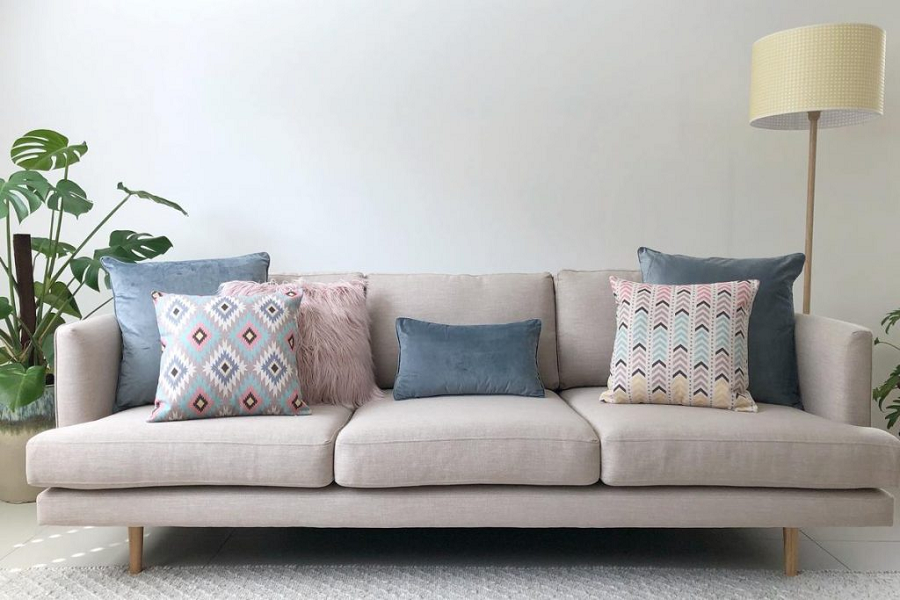 Do you find the look of your living room old and boring? If you feel so, now it is time to revamp it. Of course, giving a fresh look to your living room can be a little expensive and long task. Before you think of replacing the old furniture and couch or re-paint the living room, you can think of spruce up your room with beautiful cushion covers. It is not only a way to improve the look of the living room, but also to give a refreshing ambiance. Bring some fabulous and comfy cushions to enhance the style of your living room.
For brighten up your space
You can easily transform your dull living room interiors into an alluring space with aesthetically appealing cushion covers. In fact, these items are perfect for brightening up any space. You can add details to the furnishings of your home in a refreshing way by choosing the right cushions. Arranging them in a beautiful way, you can give a breath of fresh air to your interiors.
Some of the best décor ideas with cushion covers for a brilliant interior makeover are:
Try to coordinate cushion covers with the existing designs
Consider the existing interiors and choose the colors and patterns of the cushions covers accordingly. By doing so, you can give a classy appearance to your interiors. Always choose the prints, texture, and color tones of the cushions that can compliment both the interiors and furniture.
Choose designs based on the seasons
The cushions that you choose to transform your home ambiance should match the feel of the current season. For summer, select cushions with beautiful floral designs, natural fabrics, or vibrant colors. You can radiate the coziness and warmth of the winter seasons by opting for cushions with rich fabrics like silks, velvet, brocades in dark shades.
Numbers matters when decorating your sofa with cushions
Another great thing to consider while decorating your sofa is the number of cushions. Arranging your sofa with an odd number of cushions is the right way to decorate it. Bring three cushions for a two-seater sofa, while five cushions are suitable for a three or four-seater sofa set.
Mix and match with cushions of different prints and sizes
It shall be interesting to experience cushions of different sizes and shapes. You can choose cushions with oval, round or rectangular shapes and in different sizes. And the prints of the cushions are also making the space more alluring.
When it comes to home decoration, you can find numerous ways. But before you buy expensive things, you can consider bringing comfortable and charming cushion covers to give a new and refreshing look to the area. It is an inexpensive way to spruce up your living room. Cushions are not only bringing beauty to the living area, but it can make the space comfortable. But many people do not know how to use them for an exotic makeover. Consider the above ideas and give a fabulous look to your living area and make it inviting.
=
Shop here if you want to add aesthetically appealing cushion covers to complete your chairs or sofas. We provide reliable and custom-made cushions at the best prices.