Here's How To Design A Guest Bathroom Your Friends Will Love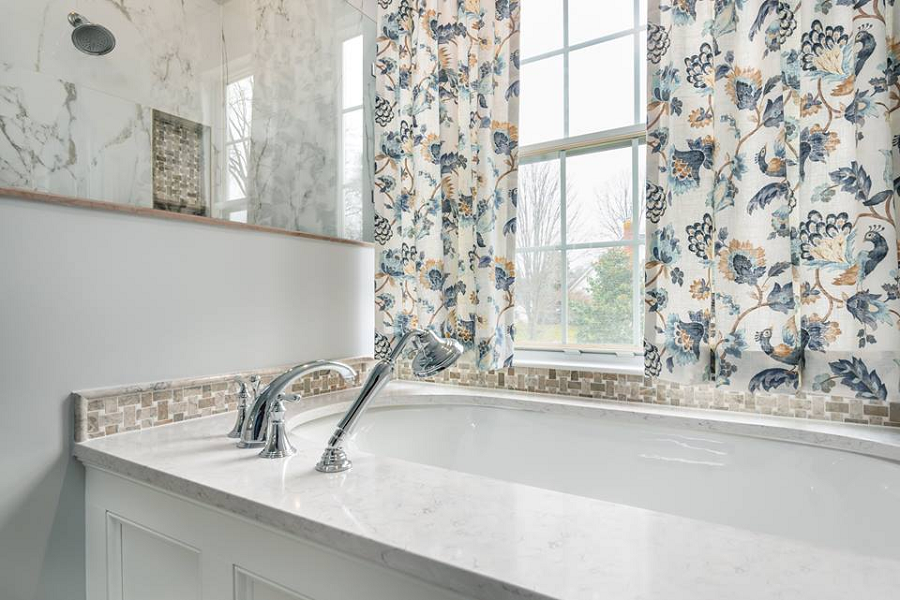 If you like to host, you definitely have to make sure that every room in your home is welcoming. Most northern Virginia remodelling contractors can make suggestions for your living room, kitchen, and other familiar rooms off the bat. That's why it's important to not get too preoccupied with those rooms and leave some time for the guest bathroom.
When was the last time you invited a guest over and they didn't ask where the bathroom is? You probably can't recall. All your guests are going to use the bathroom so it's important that they love it.
For Their Toiletries
When you go to someone else's house, you probably bring your own toiletries because you don't know what to expect inside of their bathroom. That's the same mentality that your friends will have. You have to make sure that they have space to put down their things. Not only does it add to the aesthetic of your bathroom, but it also adds to the convenience factor.
If your guests have a lot of space to work with, they won't feel too stressed when setting down their toiletries, devices, and other things that they brought.
For Their Clothes
Where will your friends put their clothes before they take a bath? Are you going to provide them with a small closet inside the bathroom? You can put clothes rack near the door if you don't have too much space left. Of course, you can go with the classic over the door clothes rack.
By providing your friends with different areas to put their clothes, you give them the option of segregating the worn clothes from fresh clothes. This will make the process of changing clothes much less tedious. It also reduces the burden of keeping the clothes they're going to wear dry.
For Their Eyes
You should talk to your northern Virginia remodelling contractors and ask them what options you have in terms of decorations. While redoing or adding things to your guest bathroom, you should always account for the designs that you are going to implement. How much space will they consume?
The designs that you are going to put inside the guest bathroom is up to you. Do you want to work with what you think your friends will love? Do you want to show off your own character? Do you want to make the guest bathroom share the same theme as the rest of your home to maintain consistency?
For Their Enjoyment
You can provide your friends with full spa treatment by providing them with high-end soaps and lotions. You can leave a plush robe for them to use along with towels. As soon as they step into your guest bathroom, they're going to think that they checked into a hotel.
Other ways for you to provide enjoyment for your guests is to personalize it with things that you know they're going to need. Small additions that you know will make your friends' day can go a long way.
If you're choosing from a list of northern Virginia remodelling contractors, tap the services of Rendon Remodeling & Design. Tell us about your plan and let's discuss the best way to achieve your goals.