House for sale by auction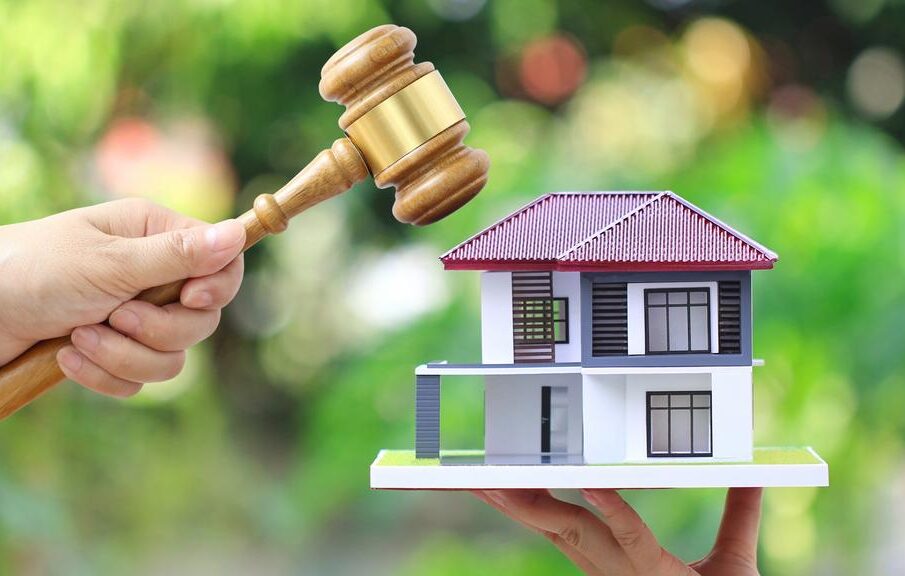 Can an auction be a good option to sell my house?
Selling your home at auction is a growing practice throughout America because it offers an opportunity to sell my house fast, without paying real estate agent fees, and often with a profit.
There are good and bad sides to auctioning your home rather than selling it through the traditional real estate sale process with an agent or to a real estate investment firm like Real Estate Problem Solver.
Is Auctioning Your House A Good Idea?
If you want to auction your house, here are some ways that might make it go smoother.
The "Do's" of a house auction

First, start with someone that can conduct the auction. You can do the auction yourself if you have the time.
ANOTHER OPTION is to call us at Real Estate Problem Solver. We doauctions for house that need to be sold right away. You can also hire a professional auctioneer. Most have plenty of experience, and even try attending an auction or two, just to get a feel for how they run things. They should be able to explain the whole process before you commit. Make sure to find out their fees that they charge for their services, as they can sometimes run quite high.
Once you decide on doing the auction yourself or having someone do it for you, now what kind of auction do you want to do. Most standard auctioneers do two kinds of auctions:
Reserve auction
Bidders come look at the house either the day before or the day of the auction. The auctioneer will perform a traditional auction. If the bidding does not go high enough to meet the reserve, the house is not sold. If it does, you sold your house fast.
Absolute auction
This is performed the same way as a reserve auction. The difference is that the final price is what the house sells for, period. There is no going back.
Highest bidder sale
The type of auction we suggest is called a two-day, highest bidder sale. The house is shown for two days, during a restricted time frame. Bidders write down a bid on an open bidding sheet. At the end of the bidding period, all bidders are called to give them a chance to raise their bid or opt-out. At the end, one high bidder and one backup bidder are left.
All auctions are conducted during a restricted time frame to make sure as many people as possible are at the house at the same time. Buyers can get wrapped up in the bidding frenzy… that could mean the difference between selling the house that day and not selling it.
Drawbacks
Auctions are usually for cash buyers. This can really restrict your buying pool. Some buyers can be pre-approved by the bank for a loan before they come out. Decide if you are willing to accept people with a pre-approval letter form the bank.
Most auctions are for people that need to sell their house now. An auction is faster and brings buyers that are willing to buy your house as-is, but you are not likely to get a retail price. If you want to sell your house as quickly as possible, then doing an auction is the best to go.
All auctions require at least two weeks of heavy marketing.
Make sure to list the auction everywhere you can possibly think of. Some ideas may be;
Craigslist, Zillow, Realtor, Trulia, Facebook, the local grocery store, flyers bandit signs around the house, and post cards to the neighbors are just a few ways to market an auction.
When marketing your house auction, be transparent about any flaws with the house.
Buyers will look at everything they possibly can. Some will bring their own inspector to look over the house. They find problems with the house that should have been disclosed, they will not trust you and won't even bother bidding out of fear of what else you may be hiding.
Last…
Don't go into an auction with fantasies of a bidding war erupting, leaving you with an enormous profit.
Place a realistic price that you hope to earn, and don't be too disappointed if your house sells for less than you think it's worth. High bidder auctions are mostly used for houses that need some work, but mostly move in ready. The owner may not have time to fix the house up or may not have the money. You may have an emotional attachment to the house that the people bidding on the house don't have. Auctioning your house in may bring in less money than a real estate sale, but it is relatively quick, and can spare you the heartache and stress of the more traditional approach. Also, auctioning your house allows the market to set its own price. We have auctioned houses that need work and, in areas that have buyers with cash, auctioned house that were just renovated. It depends on the area of the US you live in. Call us to find out more.