How to sell a house in 5 steps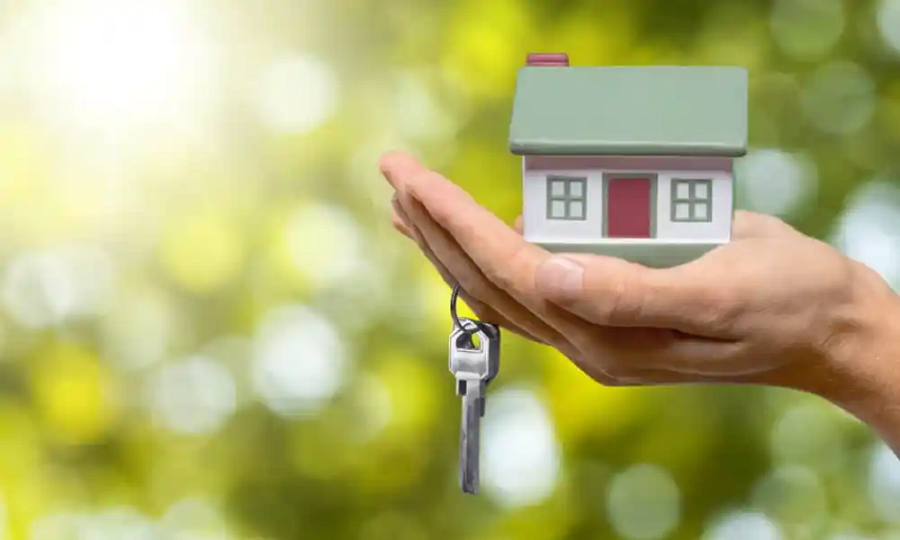 You have probably heard that selling your house is a process that requires a lot of effort and time, as finding the ideal buyer does not happen overnight. It is common to think that to sell a house fast it is necessary to lower the price to make the offer attractive, however, it is possible to close the deal successfully and make a good profit if you know what to keep in mind when selling a house.
If you have already asked yourself how to sell a house fast or what can I do to sell my house fast, you have thought of everything, even going out to the street with a sign that says: I sell my house urgently but you still do not find the best solution, in this article we share with you how to sell a house in 5 steps and 4 infallible tips that have been tested by experts and work to sell it fast.
How to sell a house in 5 steps
Here are the 5 steps you should follow to sell a house fast:
Do a commercial appraisal:
This way you will know the market value of your house to set a fair price.
Remodel or redecorate your house if necessary:
Making your property eye-catching will help you get potential buyers faster (we will give you more details later).
Promote your home:
Make a marketing plan, take attractive and clear photos of your home, share them on your social networks or on specialised websites (more on this later).
Select the best contacts:
Find out more about the people who want to visit your home or are interested in buying your property. Remember that you must choose a person you trust in order to achieve a safe sale.
Start the legal paperwork:
Checking restrictions on the property, arranging notary formalities and taking all these steps into account before the selling process is essential to sell your house quickly.
How long does it take to sell a house?
Statistics show that selling a house in Colombia usually takes more than 6 months, and this figure increased to 9 months in the midst of Covid-19. However, selling a house fast is easy when you have prepared in advance to do so. The selling time depends on the planning and commitment you have at the time of selling the property.
Keep in mind that this is not a blog article that will fill you with false hope by telling you that you will be able to sell your house in 24 hours if you apply our tips. We are realistic and while you may find a buyer in a few days, you may also take longer. If you are committed to selling your house fast, read on.
4 Tips to sell your house fast
If you need to sell your house or flat urgently, here are the tips that will help you sell your house quickly and successfully.
1. Know the good and bad of the property
To know the good and the bad of the property you must identify the strengths and the points to improve the property. While improvements may take time and effort, if you want to sell urgently and without losing money, it is best to fix them soon.
Knowing what is good and bad about the property involves identifying:
The characteristics of your house and the area: This allows you to know its strong points, which you are going to promote when contacting buyers. Having parking and a lift, or living close to shopping centres are features that add value to your home.
The problems of the property: These problems can be of facade and easy to solve such as broken glass and worn paint; structural and of medium complexity such as humidity and electrical faults; to legal problems such as a seizure or mortgage debt.
Habi Tip:
Solve all the problems with the house before putting it on the market. This will help you sell your house in less time.
2. Be realistic with the selling price
It is normal to feel affection for our property and give it a special value, but this price rarely has to do with its real cost in the market. You should bear in mind that inflating the value of the house to what you think it is worth or what you want to be paid will delay the sale time.
To avoid delays due to lack of agreement on price, you need to establish a fair market value. To find out the selling price of your house, we recommend that you carry out a commercial appraisal, which allows you to know the real value of your property according to its construction characteristics, price and location.
3. Sell your house online
Internet is a good alternative to publish for free that you are selling your house.  Here we tell you about several ways to sell your property on the internet using your own social networks or through property selling websites.
How to sell my house on social media?
Publish on your own profile:
This way you inform your family and friends, who will recommend your property to their acquaintances who are looking to buy a house.
Advertise in groups of buying and selling houses:
In these groups there are people who are interested in buying property in your city, so it is an excellent way to publicize your intention to sell.
Keep in mind that to advertise the sale in your networks or on real estate portals, your ad must be accurate, realistic and attractive. These recommendations will help you to create an attractive publication:
Be specific by telling the characteristics of the property and the location: Highlight the strong points of your property. For example, instead of just saying: "Nice house with 4 bedrooms in Suba". Give details that make it unique, such as: "House with 4 bedrooms, located in the school zone of Suba. Ideal for families".
Tell the truth about what the house has and doesn't have, and its selling price: This will save you time in dealing with buyers who want something different.
Upload the best photos and videos to catch people's attention: Internet is very visual, to show your house on the web the important thing is the detail, show the best attributes of your house and make sure you capture all its areas with good quality photos and videos.
4. Make your property attractive
It is true that everything goes through the eyes, so before showing your house, fix it up. It is important that this place looks like a clean, nice and comfortable space where the new owners feel that besides living they can build their dreams. In the rush to find out how to sell the house fast, many homeowners forget to make the place more attractive and often make mistakes that make the process take longer.
One way to make the property more attractive is to take photographs of as many spaces as possible and in order as if you were taking a tour. At Habi, we call this first approach a 360 tour, because on our website people who want to buy a flat can walk through it and get an idea of how it will look when decorated with furniture and appliances. This gives the space personality and becomes more eye-catching than just looking at empty walls. However, don't make the mistake of over-decorating the home.
Mistakes when selling a house
Having your things in place: If you are already showing the house, it is best to decorate with neutral items such as landscapes and if possible add sober furniture for atmosphere. Remember that the buyer does not want to see how you live, but to imagine what their life might be like in this space.
Lack of cleanliness: When showing your home make sure it is spotless and smells good. Remove all traces of stains and eliminate pet odours. It helps if you can scent the place with a neutral fragrance such as vanilla or lavender.
Don't set showing times: Setting days and times for showings is an aspect to keep in mind when selling a house, as it will help you organise logistics and cleaning. If a buyer arrives unexpectedly and you do not have the property organised, it is unlikely that you will be able to complete the sale.
Mistakes when trying to sell a house fast
These are the most common mistakes when trying to sell a house fast.
If you are still wondering what I can do to sell my house fast and you need to know what to take into account when selling a house, tell us the characteristics of your property and we will make you an offer. Habi is the largest buyer of used housing in Colombia and you can sell your house in 10 days, from the signing of the promise of sale.