Choosing the Most Suitable Industrial Shelving System for Your Company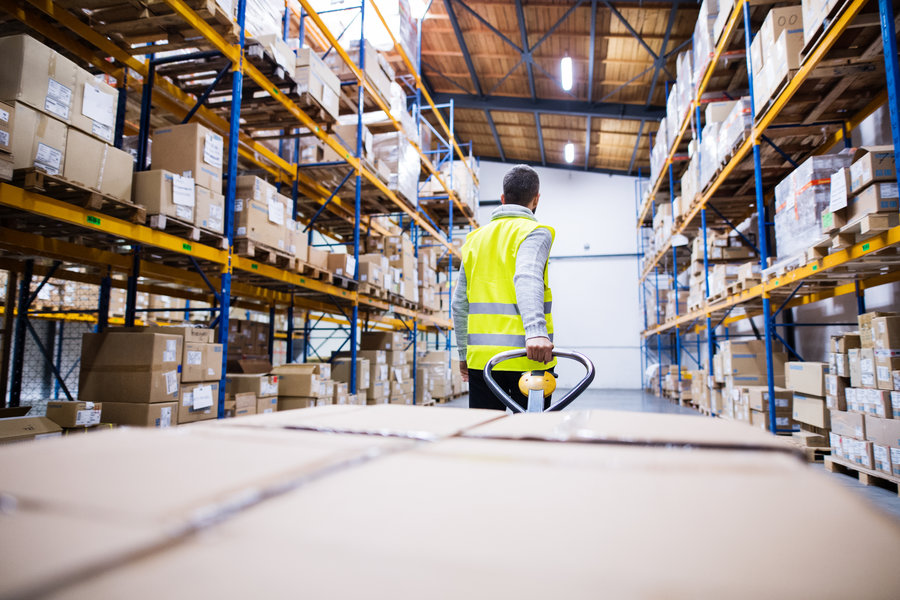 How do you determine the best industrial shelving system for your business needs? There's a need to first understand the basic details of industrial storage shelves before making a buying decision. There are very many shelving manufacturers today offering a wide variety of products, but in general, there are three basic types of retail racks and shelves: rivet, wire, and steel.
Rivet Shelving
This shelving type is often used in industrial settings because it is very reliable and versatile. Rivet shelves are strong, provide easy access, constructed with a solid steel frame and can bear a maximum holding capacity of 1,850 lbs. Furthermore, these shelves are very easy to assemble and can be easily slid into prefabricated slots in shelving frames. Rivet shelving is also known as bottomless shelving and is primarily utilized in warehouses, storage rooms and industrial applications.
Pros
Easy to install with no hardware needed
Most economical shelving option
Biggest range of sizes available
High holding capacity and can be used for storing bulky or heavy items
Cons
Lack of visual aesthetics
Involve more shipping costs because of being comparatively heavier than other shelving systems
Steel Shelving
This option is popular among manufacturers of industrial storage racks. Steel shelves are generally seen in offices, warehouses and tool cribs. They are installed majorly for high-density applications like under-mezzanine storage. Steel shelving is available in both open and closed style.
Pros
More adjustability than rivet shelving
Facilitates the utilization of compression clips in 1-inch increments
Easy to customize
This shelving option can be easily accessorized to make it more attractive.
More suited for high density uses because the shelves can be placed very close to one another.
Blends in well in many office settings.
Available in numerous colours for a variety of decorative applications.
Cons
More expensive.
Needs more installation time and hardware.
Cannot be turned into mobile storage like other shelving options.
Wire Shelving
The wire type is the most attractive among all types of shelving systems. It is used in commercial settings and is easily accessible because it opens on all sides. Wire shelves consist of a wire mesh that is supported by metal frames, and they are fairly lightweight and resistant to both rust and mold. Wire shelving is popularly used in clean environments such as food storage units.
Pros
Easy to mount on casters.
Easy to clean.
Very attractive.
Cons
It is an expensive shelving option.
Doesn't come with many size variations.
These mentioned shelving systems are among the most commonly used in the globe. Industrial shelves help companies to have more organization and become more productive and profitable. Other shelving types are bin system, pallet racks, and mobile shelving. All those systems are well known for being durable, easy to install, cost-effective and great ability to hold heavy items. You should always make a point to pick the right shelving system after doing a proper inspection of the products you handle and the available storage space.
Marshall Industrial Suppliers Ltd is a leading tools and fixings specialist in the UK. Our goal is to enable trade and public to buy more specialized products from wherever they are at a click of a button. Browse through our site to find the most suitable shelving system for your company.