Moving Out When Renovating – Yes Or No?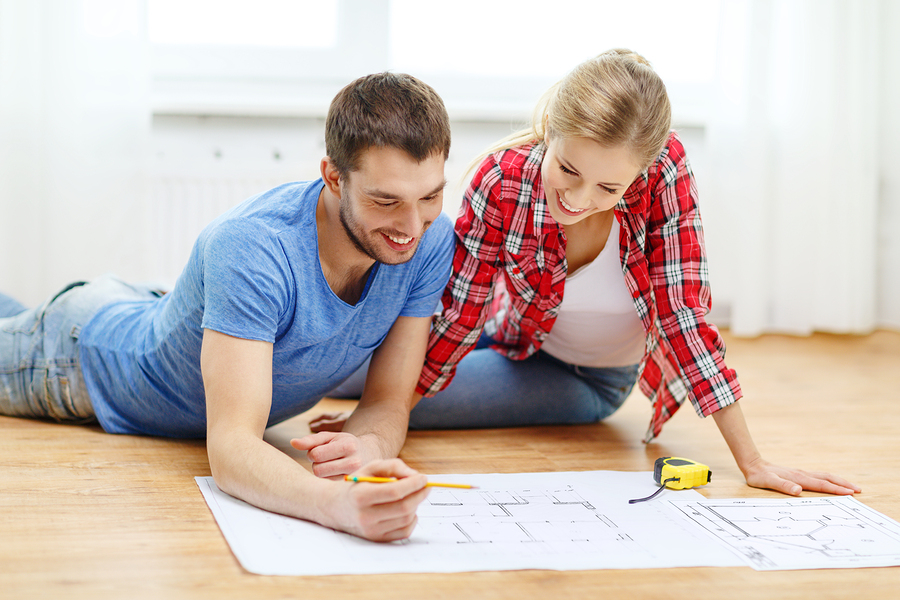 Remodeling a house is not something you do every day. This means that it is a big decision that you need to put a lot of thought into. One of the questions you need to answer is how big do you want the whole project to be. For example, are you remodeling a single room, or are you remodeling the entire house? You also need to determine if you can financially support the whole idea and calculate if you can move out of the house while the remodeling is ongoing. You should see how long would the whole remodeling process last. If you have made your decision, your next questions should be whether you should move out when renovating?
Staying at home while renovating
This is not the best choice you can make when renovating your house, but it is the choice some people make. This is because your home is the place you are most comfortable at. You should keep in mind that if you stay at home during the renovation, the workers will have a harder time completing the job. Why? Well, because the workers would want to create the optimal conditions to do the renovation as smoothly as possible. If you are around that makes the job harder because you still need to retain living conditions in your house. This is where the scale of the project is very important. If you are renovating only one or two rooms, this choice is not so bad. One bathroom, a kitchen and a room to sleep in is the necessity if you want to stay in when remodeling.
However, if you are remodeling the whole house, staying in can be a bad decision. Although it may seem cheaper than moving out, you will have to worry about pretty much everything. The whole house will be in a constant state of disarray, even though the workers will clean up after each day. This repeating process of working and cleaning will make everything last a lot longer. If you are paying them by the hour, it will make your renovation cost more. Also, the noise from all the drills and other equipment can make you regret deciding to stay in.
There are also a lot of things you will have to worry about. For example, whether the job would be completed in time or the way you have imagined it. However, this is where staying in has its benefits. You can guide the workers instead of just leaving everything to them. Maybe they did not understand you correctly about the way you wanted your stairs or whatever to look like. See if the workers will be open to suggestion and they would not quickly dismiss your ideas because you are asking them midway during the renovation. Also, if you are not a very social person, the option to move out should be more than tempting for you, because you will be forced to spend a specific amount of time with the workers. If that is the case, we suggest that you move out.
Moving out while renovating
So, the decision to move out has been made? Welcome to the majority. There are several reasons why most people choose this option. One of them is that the whole process will last shorter and also you will avoid all the clutter and mess in your home. The workers will also have more space to conduct their work correctly and without interruption. The irritating sounds of the renovation process is also a major reason people decide to move out.
So, before you move out, you should calculate the cost of your move. The renovation process can be costly, and it is important to determine your finances beforehand. The whole renovation process can be an excuse to treat your time outside of the house as a vacation. This will make everything more fun. Having fun and knowing that you will return to your old home with a new face is quite exhilarating.
If you are doing the flooring and roofing, it is best to move out because there will be a mess all around your house. Some rooms may even be exposed to direct sunlight or rain, depending on the season you wish to do the renovation. If you are doing your garage as well, it is important to plan ahead. You should not leave your vehicle out in the open. It is never safe to do so, be it due to the weather, or due to the risk of it being stolen. While you are moving out you should ask your Wolley Movers Chicago about some garages for rent. They will probably be able to guide you towards a cheaper option.
While moving out during renovation may seem more expensive, sometimes that is not the case. Our experts say that the productivity of the workers is at a much higher level when they do not have any interruptions. With you in the house, they will need to pay attention to you and your family which can hinder their progress, thus making the renovation process more expensive. The costs of moving out will be overshadowed by the increased expenses you create just by staying in.
Another thing you should consider is keeping close tabs on your workers. While you are in your home, this is much easier, but that does not mean that it is impossible when you move out. Call the workers every day, or every other day to see how the renovation is going. You need to make sure everything is in order so that you do not get an unpleasant surprise when you get back home.
Conclusion
Both options have pros and cons, and you should carefully consider them. Determine how costly will the renovation be and if you can handle staying in during the process. If you are aware that you will not be able to stand the constant bustle and crowd in your home, consider moving out. Whatever option you choose, we wish you good luck with your renovation. You should rejoice because your home will have a new face soon!