The Five Essential Steps to Starting a Metal Garage Project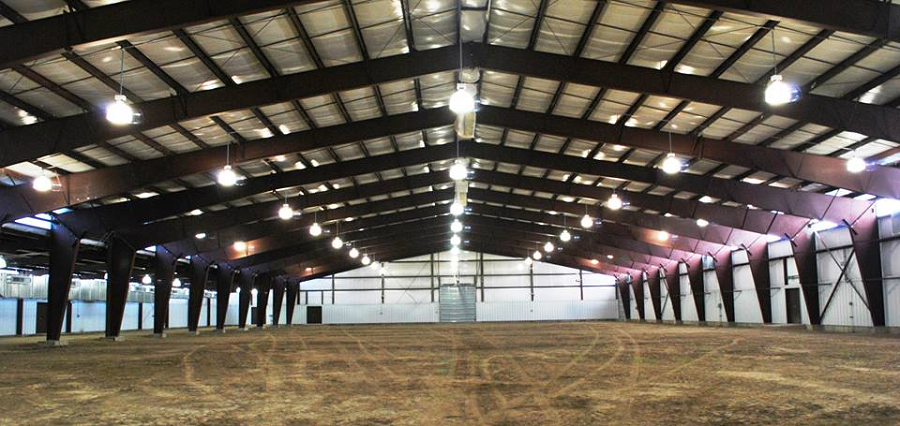 When building a structure from metal, you want to ensure you embark on your construction project in an efficient and stress-free manner, while sticking to your budget. The below guide will go over the five most important steps in building a structure like metal garages.
Step 1: Ensure Your Finances Match Your Budget
Metal is a versatile and affordable element often used for building barns, garages, storage spaces and retail buildings. However, financing options are rarely available in the metal building trade. Additionally, some people have a poor credit score or a lack of equity, which may make them ineligible to receive a bank loan.
If you find yourself unable to receive financing or a loan, you may become overwhelmed by the process of properly pricing and setting aside the required amount needed to build a structure like a metal garage. In this case, you should contact a few metal building companies for an estimate. Make sure you describe what you want to build and provide the square footage. Companies can look up similar buildings, giving you more accurate quotes. Furthermore, ask the estimators you speak to how long they have worked in the industry. Seasoned estimators may give you more tips regarding the overall cost.
Step 2: Contact Your Local Building Department
Before finalizing your plan, familiarize yourself with local metal building codes. When you finish your structure, a building inspector will conduct a walk-through to ensure you complied. Below are some items to discuss:
Find out if local laws allow you to build something like a metal garage on your property.
Discuss the size of the metal building and ask about any size constraints. You need to ensure you do not exceed the allowed size.
Metal buildings are often made with steel panels. However, before using them on walls, you need to check for any possible restrictions related to their usage.
Talk about the applicable wind load for your construction site.
Review the wind exposure for your metal structure.
In regions that experience snowy winters, you need to know the snow load.
Discuss any pertinent energy codes structures like metal garages need to comply with.
Step 3: The Visit with Your Homeowner's Association (HOA)
After learning about how to adhere to your local building codes, you may need to familiarize yourself with HOA ones, especially for residential properties. An HOA often oversees new construction in residential areas, so you need to know the guidelines and restrictions. Below you will find important topics to discuss with your HOA:
Ask if a metal is an approved material for your site.
Ask if any HOA restrictions exist in regards to items like the roof pitch, height, and property size.
If you plan to build items with a door, like metal garages, ask the HOA if it imposes any restrictions on the type of doors you may install.
Once you complete the construction on your metal building, you need to ask the HOA what types of exterior finishes are acceptable.
As with the exterior finish, your HOA may impose guidelines that restrict colors. Therefore, review the acceptable list of colors for walls and roofs.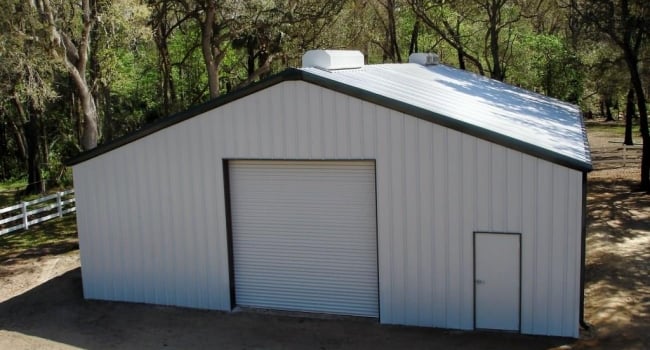 Step 4: Getting Reliable Quotes
Prior to calling a steel building company, consider researching ones on the Internet. Reviewing company websites may help you narrow down the firms you want to approach for quotes. Focus on the companies who have testimonials, the experience that pertains to your project and a website that educates you.
Once you finished drafting your list, conduct additional Internet searches for unbiased company reviews. Inputting the company's name and using terms like "rip-off," "bad service," "complaint," "overpriced," and "lawsuit" will help you choose a metal building supplier that best fits your needs while avoiding the ones that have bad reputations. While no company has a perfect track record, your additional research has a better chance of matching you with a company that best fits your needs.
Now that you finalized your list, call the remaining companies to discuss your requirements, ensuring you review the information compiled from the previous steps. Keep pen and paper or your laptop close by, so you may write down the answers to the questions you asked. Also, make sure you are not the only one asking questions. An experienced estimator will have the ability to ask follow-up questions, allowing you to gather additional information about your construction project. If the company contact does not answer questions to your satisfaction or continually asks for the sale before you have the information you need, then you know to call the next firm on your list.
Step 5: Comparing the Obtained Quotes
After you completed all the other steps and have quotes from different companies, you have reached the most important and difficult part – comparing quotes. Even professionals in the metal business find this challenging. While you might be tempted to discard the highest and lowest bids, you do yourself a disservice by going with the middle quote. Review our below pointers to ensure you go with the quote that best meets your project needs:
Check to see if the specs regarding building size match all quotes – look at the length, width, height, and roof pitch.
Compare the quotes to see if engineering specifications like the snow load, wind exposure, collateral road, and wind load match.
Make sure the rollup and door sizes, along with their structure locations, match the received quotes.
Check to see that the framed openings for the doors say they include all needed trim.
The quotes should have 3D schematics that include all needed framed openings for doors and windows.
All of the quotes should have the same base condition mentioned.
As part of the overall price, all quotes should come with closure strips and full trim.
Finally, if the quote fails to list something, then that item is not included. Get everything you need in writing to avoid construction delays for your metal buildings.