Tips for Planning a Backyard Pond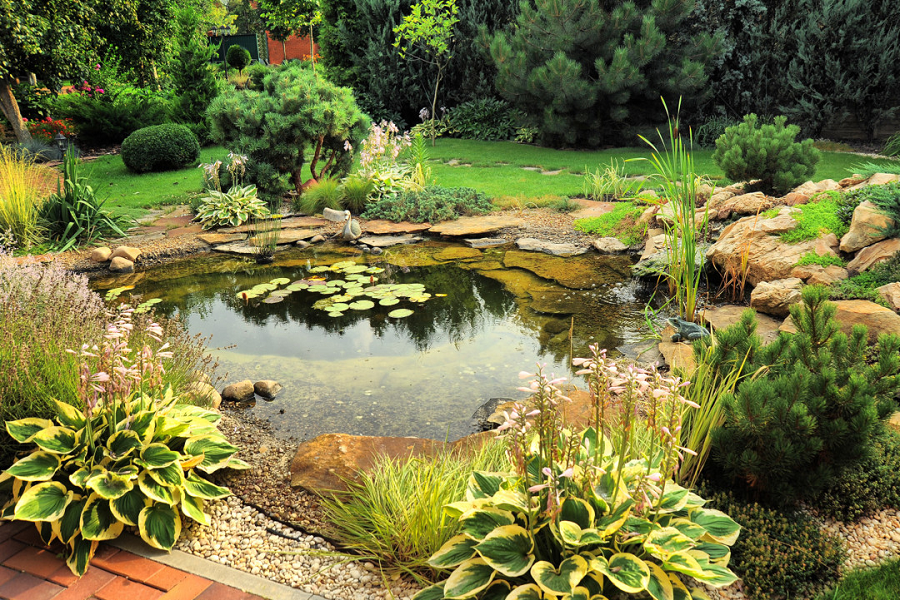 Adding a backyard pond to your property can be a good way to create a relaxing atmosphere with stunning visuals. This project requires a lot of work, however, so be prepared to put in a lot of research time and physical labor.
Research Maintenance First
Before you decide on a type of pond, it is a good idea to research the maintenance that goes into each one. Some of the types you can choose include wildlife, swimming and mini ponds, each of which will have its own maintenance requirements. If you want a clear pond with no algae, then you will need a system to balance the nitrogen and improve water quality, such as Nualgi Ponds. Other maintenance items include keeping pumps and hoses clear of debris, securing the pond for the winter or feeding fish.
Measure the Space
Once you know what maintenance tasks you are looking at, it is time to measure the space with that in mind. This means that you will need to factor in getting to the pump, landscaping maintenance around the pond and places to safely sit or walk around the edge. Some pond types will be too big to fit in the space and some will look out of place in a larger setting. Mapping out space with stakes and twine can give you a good idea of the finished size, but it is a good idea to also mark where you will need to run water lines and disguise equipment.
Find Materials
Sourcing materials for your pond can be easier than you think, and you can even find kits designed to help a beginner do it right. Not only will you need a liner and pump,  you will also need stones for the edges and to disguise the hose while securing it in place. Adding plants to the bottom of the pond can help with filtering and feeding some types of fish while putting some around the edges will help it look more natural. The materials you use will be dependent on the type of pond you are installing as well as your location. Some municipalities require a permit for this type of feature as well as limit the kinds of materials you can use. Your location is also important in choosing plant life and fish for the pond, so they are not negatively affected by the climate.
When you put a pond in your backyard, you can add a cool place to relax in the summer as well as a striking landscaping feature. A lot goes into both the installation and maintenance of ponds, so it is a good idea to research those things before you get started.