What You Can Expect When Becoming A Carpentry Apprentice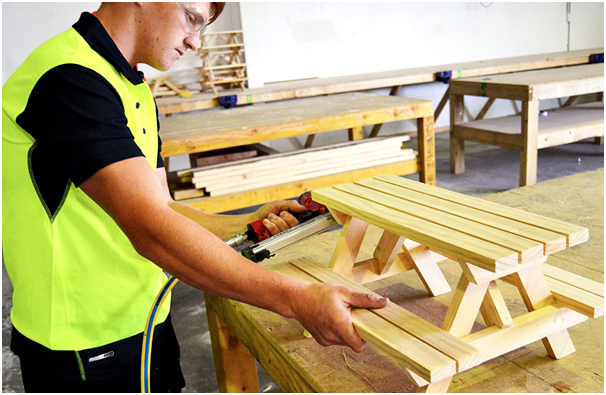 If you're considering going for a carpentry apprenticeship, you'll be very pleased to know that it's one of the most rewarding trades it there today. Carpentry can be quite a broad trade, however, so it's always good to know what you're getting into before you sign up to become an apprentice. This way, you'll be able to make a much more informed and confident decision. To help clear this up, in this article, we'll be looking at what a carpentry apprenticeship involves and what kind of work you can expect to be doing, both on the job and in a classroom environment. Read on to stay informed!
Apprentice carpentry basics
Before you dive into your 1st year carpentry apprenticeship in Melbourne, let's take a moment to just clear up what an apprenticeship actually involves. Generally, an apprenticeship will require an individual to undertake both on-the-job training with a qualified carpentry professional and study in a classroom environment. You'll be pleased to know that you don't need any formal or informal training to start your carpentry apprenticeship, but there are pre-apprenticeship courses available for those wanting to have a basic understanding of carpentry-related terminology, tools, and practices. In terms of the study you'll undertake, it will be for the most part a Certificate III in Carpentry, and it is through this course that you will be able to develop the foundational skills that will help you become a qualified carpenter. This will thus involve learning about tools, equipment, and tasks related specifically to the carpentry industry that you will very quickly have the opportunity to apply in a practical environment.
What Is It That Carpentry Apprentices Do?
As a carpentry apprentice, it shouldn't be a surprise that you'll be working with your hands all day on construction sites to build structures from timber, stone, and other types of building materials. The tasks you might be required to help complete include measuring and calculating materials, nailing, cutting, drilling, and sawing, assembling items that have been cut, using glue, nails, and other fixing materials and constructing wall frames and roofs. Generally, it will take apprentices three years of full-time work and study to complete their studies, and during this time it is expected that you will attend a total of 90 classes. What you learn will be demonstrated through both written and practical assignments, so mastering the basics when it comes to both is a must. Apprentices also get paid for the work that they do on-site, making it the best possible way to learn! Apprentices will initially earn between $15 to $20 an hour, which will steadily increase as you progress through your studies.
What you can look forward to as a carpenter
One of the best things about being an apprentice carpenter is knowing you'll be employed and very much in demand as a trade professional. As the construction industry is constantly evolving and growing, the need for highly skilled carpenters to manage tasks to a high standard is highly valued. Plus, the skills you develop can be used in your very own home – what an investment! It's also possible to develop your skills further, with additional studies and qualifications allowing you to work towards becoming a master builder or move into a more managerial role, such as a project supervisor, a building manager, a project manager, or a foreperson.