Why Washington DC Is A Perfect Place For Young Families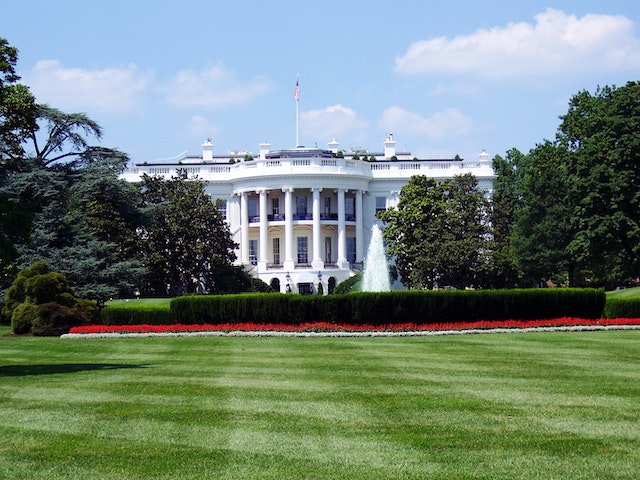 Known for politics, history, and museums, Washington DC is also a common choice for couples who want to start a family, or young families looking for a place to raise their little ones. Not so many people know that this would make an ideal place to make a home with your loved ones, due to all the opportunities this city provides. The population of about 750,000 is growing every day – and this guide will tell you all the reasons for it. Let's find out why Washington DC is a perfect place for young families, and the reasons you should consider it as your new home.
The location
One of the main perks of living in Washington DC with your family is its position. Plenty of amazing things and locations are just a short drive away, which makes living here pretty convenient. Whether you want additional fun, recreation, work, or education, you can easily reach everything you need from the capital. Baltimore, Philadelphia, and New York – all of these amazing cities are easy to reach from DC. And If you're ready for some beach time – head towards the ocean to Virginia Beach orOcean City for a weekend getaway at the beach.
There are plenty of jobs
Probably the most common reason people move to Washington DC is their career, especially within the Federal Government. In general, the median household income is more than 20 percent higher than the national average, which is a reason enough to start looking for a job here. Raising a family requires financial stability, and that's why moving to DC would be a logical step for young parents.
Safety first
Even though safety has been an issue for certain parts of the city, crime rates are generally low in Washington DC. This is nothing unusual for cities of that size, and families are happy to move here with their little ones. You can choose to look for a home in one of the safest neighborhoods in the city, such as Woodley Park, Cleveland Park, Georgetown, and Dupont Circle. You can always talk to your real estate agent and find out more about the crime rates in a particular area – but you shouldn't worry, you'll be safe living in DC!
Great education
The fact that this is the capital of the country tells us we should expect the best education possible – and we're not wrong. Quality schools and educational institutions are located exactly in Washington, so you can be sure your little ones will get the best educational opportunities. There's George Washington University and many other prestigious schools to consider, however, we shouldn't forget the education that comes from other sources. Remember that there are also plenty of museums and similar institutions your kids can learn from – mostly for free! The Smithsonian Castle, the National Museum of Natural History, the National Gallery of Art, and many others are free to visit, so living near them is surely a privilege.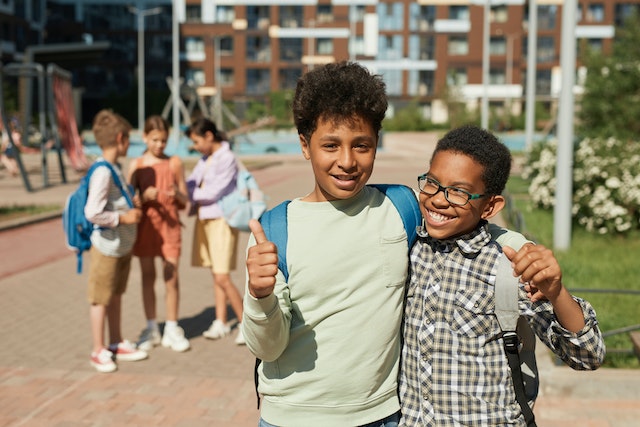 Various housing options
Due to higher median income, you can expect higher housing prices in Washington DC. However, this doesn't mean you can't find affordable homes here. The city offers housing options for both high and low budgets, making sure you can find a home here no matter what. At the moment, the median listing price in Washington DC is about $620,000 and prices tend to go up a bit each year. However, investing in a DC property seems like a fairly safe thing to do, as it will be easy to sell any time you decide to do that – people are constantly arriving in the capital. It's best to ask a local experienced agent to help you put – it together you can find a balance between what's on the market and what your family needs at the moment. With joined forces, you'll be able to easily find a home that suits your needs as well as your budget.
Also, don't forget that the moving experience can be a lot easier if you get help from a professional. Experts from excalibur-movers.com advise you to take your time with finding a reliable team to help you move your household. Family moves are particularly sensitive, so be sure you have a trustworthy team by your side – do the background check, read reviews from previous clients and get a good word from people you know and trust.
All the green spaces
Even though Washington DC is known for monumental architecture, the city makes a perfect place for young families as there are plenty of green spaces to enjoy. Potomac Park, National Arboretum, Hillwood Gardens, and many other beautiful parks where you can go have a picnic, learn how to ride a bike, or fly a kite with your little ones.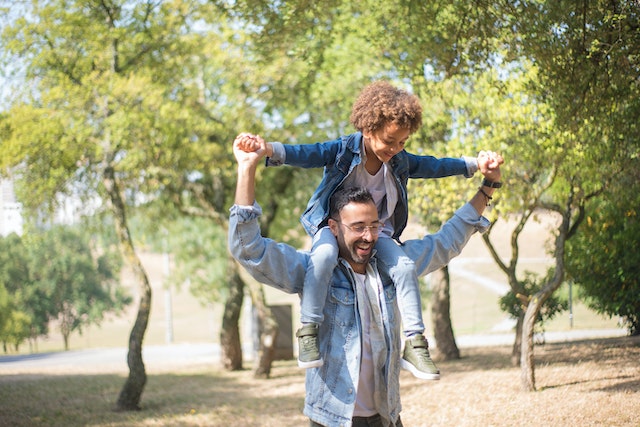 Ready to move to the capital?
We've concluded that Washington DC is a great city for young families – it's time to plan your move and make it as safe and easy as possible. Moving with kids can be very challenging – so you need to trust your organizational skills and ensure professionals can give you a hand. Make a detailed list of moving tasks you need to do, and ensure you've got plenty of time to do them. Research professional movers that will transport your household with ease, imposing no risks to your move. Finally, don't forget to ask friends and family to help you out. They can make your move a lot easier if they can watch kids for a bit, take the items or plants you can't move, or help you pack.
Final words
Choosing a place to move to with your family is never easy – you want them to be safe, and happy and have plenty of opportunities for fun, education, and socializing. Well, the capital might be just the right place – Washington DC is a perfect place for young families who want to start all fresh. Start looking for a home in the nation's capital and make this an exciting beginning of your Washington adventure.