Why You Should Include Your Roof in Your Spring Cleaning Schedule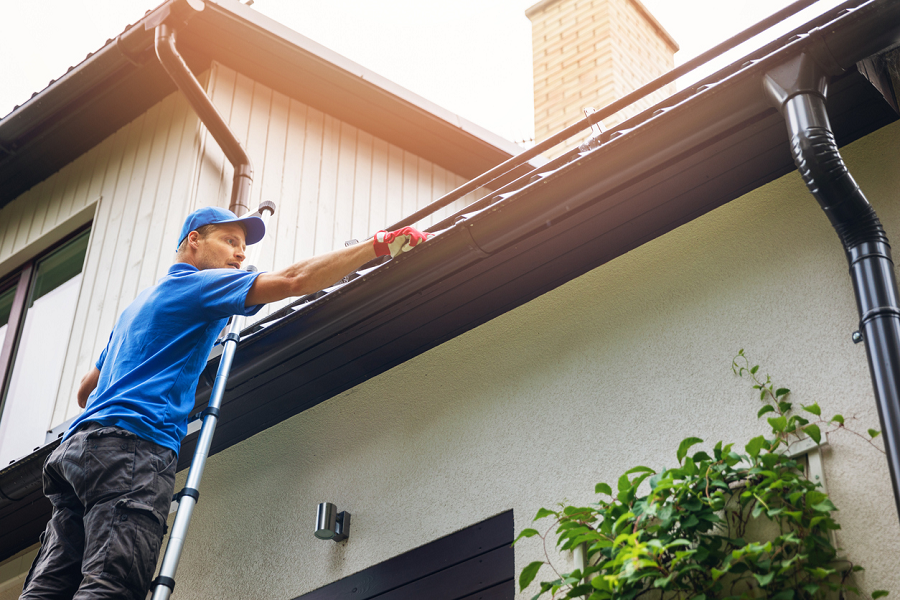 Now that the warmer weather and longer days are fast approaching, many homeowners' thoughts turn to spring cleaning. However, many think only of cleaning the interior of their homes, or perhaps the garden too, but rarely does the roof feature in their spring cleaning schedule.
Your roof is an essential protector for your entire home, and by giving it some much-needed attention as spring arrives, you can make sure that it continues to do its job throughout the upcoming summer months.
The importance of maintenance for your roof
Roofs should always be maintained well, and by doing so, you can not only ensure that it continues to protect your home adequately but can reduce your costly repair bills, too.
While the cost of maintenance for your roof will be largely dependent upon the materials it's made from and its condition, it's always worth paying a professional roofing contractor to give it the once over and assess any ongoing, or potential problems, and spring is the very best time to do this.
Begin by cleaning your gutters
As one of the most important spring cleaning tasks for your roof, cleaning the gutters can help you to reduce repairs either now, or later down the line, depending on how much debris has built up in them.
Clogged gutters will almost always cause a leak further down the line, if it hasn't already, and can often lead to foundation damage, too. By having a professional roofing contractor come in and examine your gutters before cleaning them, they can assess the entire system and make sure no stone is left unturned.
Then, hire professionals to clean the roof itself
Over winter, many substances can build up on the roof of your home, and grime, moss, mildew, and bird droppings can seriously compromise the overall health of your roof. Not only that, but dirty roofs are unsightly roofs, and you don't want your home to let the standard down in your neighborhood.
As spring begins, ask a professional roofer to come to your home and thoroughly clean the roof, which they will do without damaging any part of it.
Lastly – and by no means least – check for signs of damage
Whether you can see a hole in your roof or have observed that the flashing is damaged around the chimney, or suspect that there may be damage that isn't visible from ground level, having a roof technician inspect the roof from top to bottom, is always a sensible idea.
Wind, snow, and rain can easily cause shingles to become dislodged, or lost altogether, and separation issues with flashing will inevitably lead to a leak, and that's something you definitely don't want to be dealing with. Prevent costly repairs with a professional maintenance inspection, it's as simple as that.
The birds are chirping, the blossom is out and there isn't a cloud in the sky; what does that mean; it's spring cleaning time! Air your house, mow the lawn and get your roof in tip-top condition with a maintenance inspection.