Can Solar Panels Hold Up in a Hurricane?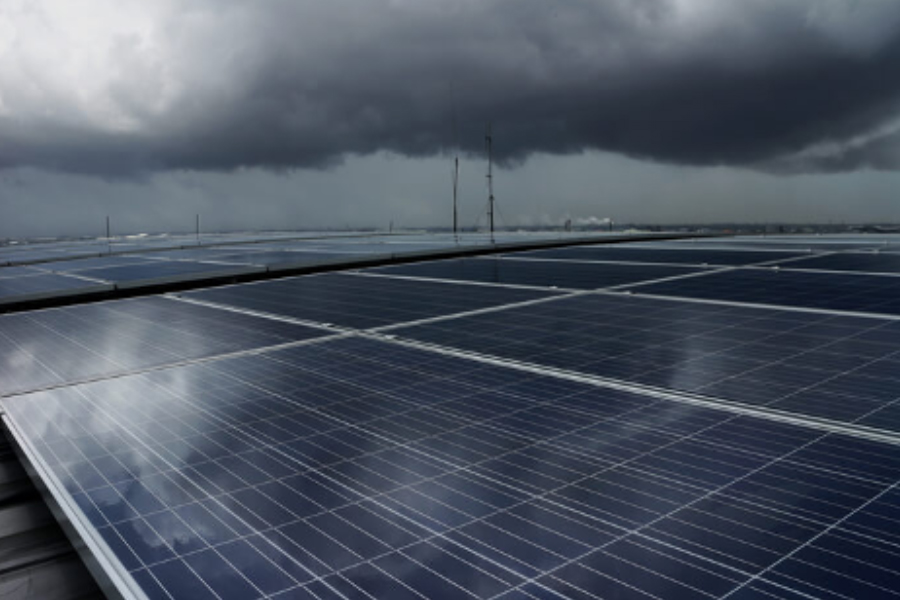 As solar panels are developed and designed, they undergo extensive testing. We have now been able to collect data on the resilience of solar panels to hurricanes over the years.
We have learned from our experiences with Superstorm Sandy to Hurricane Irma that solar panels can be a practical, reliable system to generate electricity for your home or business, even if the electric grid is down.
Real World Performance
The high winds and flooding that accompany hurricanes are responsible for most of the damage. The wind is not able to blow in one direction. As the hurricane moves away, the wind shifts direction.
Wind can cause damage in many ways. One example is that a lot of solar panel installations are placed on roofs. This causes an issue with lift, which is caused by wind blowing between panels and the roof.
Manufacturers make sure that systems can withstand uplift forces by attaching panels to roof beams using large lag bolts. If the roof is properly constructed and maintained, solar panels will not cause damage to your roof from uplift or other wind forces.
Continual Measures to Increase Durability and Quality Assurance
Certain states have established standards for solar installations. Florida cities have requirements that they can withstand winds up to 160 mph. Houston, Texas, requires solar panels that can withstand winds of 110 mph.
You can see that even though there are no standards, many solar vendors work hard to create panel systems that can withstand higher winds and other damage than those in Texas and Florida. PVQAT is a group that develops solar energy technology standards. It also establishes a rating system for photovoltaic (solar panels) modules based upon climate, application, quality assurance, guidelines, and PV system certification.
Don't let hurricane-force winds stop you from utilizing reliable, sustainable solar energy. The panels have survived not only factory testing, but also the most severe storms that the US has ever seen over the past five years. Solar energy systems that have survived extreme weather in their functional order are nothing to be concerned about. This post was written by Daniel Massaad, owner and expert solar technician at Energy Solutions Direct! ESD Solar offers knowledgeable and efficient solar companies in Lakeland FL! Our licensed and certified contractors are experts of their craft; with years of experience servicing the great Tampa Bay area and beyond, the choice is simple. ESD excels at offering you the best in solar value!