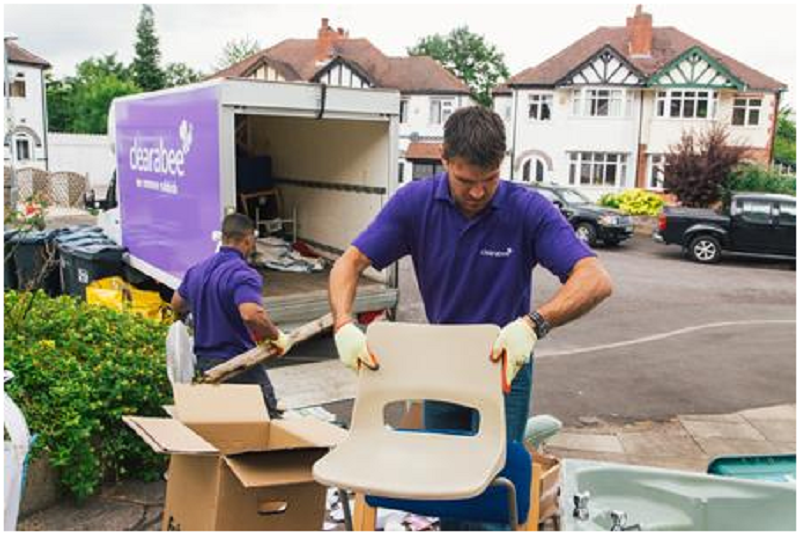 Here's Why You Need Clearabee for a Skip Hire That Makes Cleaning Out the House a Breeze
Are you helping an ageing parent, grandparent, or other elderly relative move from their home to an assisted living facility? Perhaps you recently lost an elderly member of your family or maybe you have a loved one who has a hard time keeping up with housework due to age. Whatever the reason, Clearabee can help you make the job go easier. Skip hire is a great idea when you need to remove a lot of rubbish from a house. It's never easy to let go of things, but Clearbee's beebags can help with letting go of those treasures.
Why a Skip Hire Can Be So Helpful
Many elderly people have lived in their home for several decades. Whether or not this person is moving or continuing to live there, skip hire is an easy way to haul out a lot of stuff all at the same time. The skip can stay on site for a certain amount of time, giving you the opportunity to remove the rubbish from the home. You can fill it with old furniture, worn-out clothing, rugs, decor that has seen better days, as well as yard refuse. (Remember though, chemicals, old paint, and similar items cannot be placed in the skip.) Once it's full, it is picked up and disposed of for you, saving you many trips to the tip.
Why Use Beebags
Beebags are a nice alternative to a skip hire if you have fewer items that need to be tossed. They're ideal for light waste and will make it easy to cart away the things that are cluttering up your elderly relative's home. You simply choose the size of bag you want and then fill it. It's then picked up and emptied for you. The bags are eco-friendly and keep you from having to make several trips to get all the rubbish from the house.
Tips for Success
You can probably understand that your elderly loved one may have a hard time parting with some of their belongings. It pays to be meticulous instead of just tossing everything. People who grew up in a different era often hide or hold onto things they feel have some value. Be sure you allow your loved one to go through things as they go so that nothing priceless or something with heavy sentimental value gets thrown away.
Consider selling or donating items that are in good shape and not quite ready for the rubbish pile. Also, be sensitive to how difficult it can be to let go of a lifetime's worth of possessions in just a few days. Offer encouragement or remind the person that they have another one of the same item and probably don't need two of them.
Refrain from being threatening or getting frustrated and think about how this process would make you feel. Sometimes, you can remove rubbish or obviously broken items without being noticed, but don't get carried away as this will upset your loved one and make the process harder and more painful than it needs to be.
Understanding the Process
Now that you've decided a skip hire or bag is what you need, you can decide what size and book it online. The skip or bag will be delivered to the specified address on the date chosen. You'll then fill the bag or skip, then call for removal. The items will be disposed of at the tip or recycled as appropriate. It's very easy to do and makes decluttering a house much faster than toting it all yourself. You'll be so glad you got the help when it's all said and done.